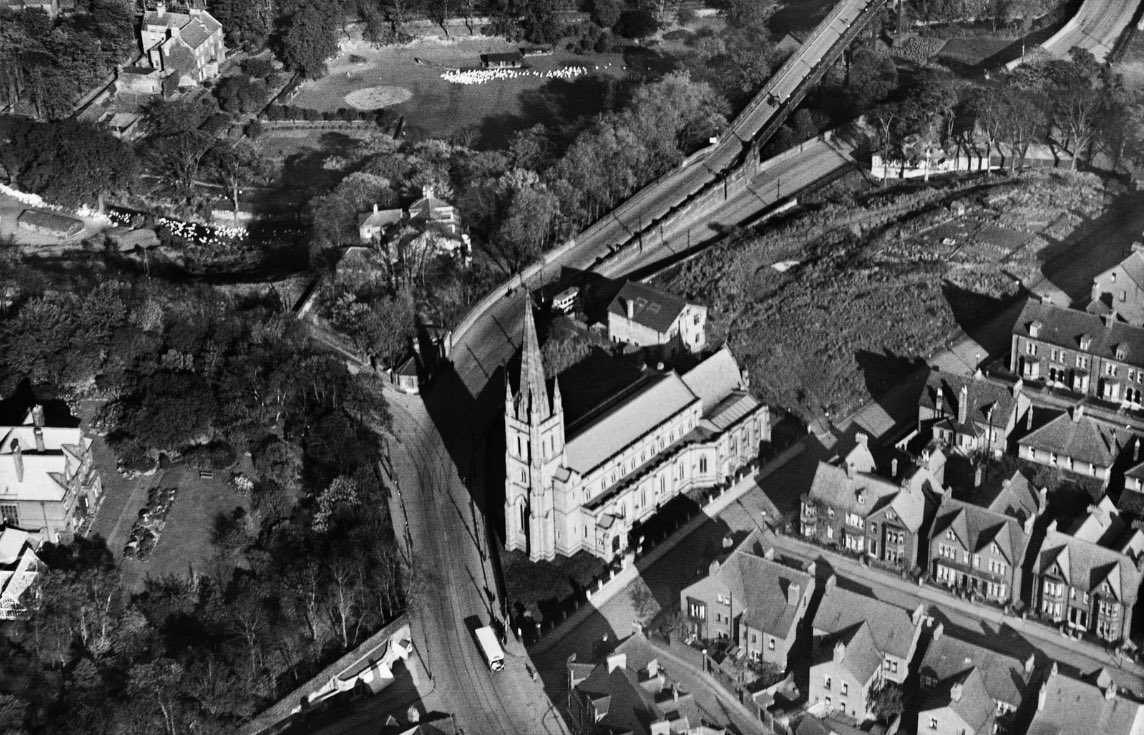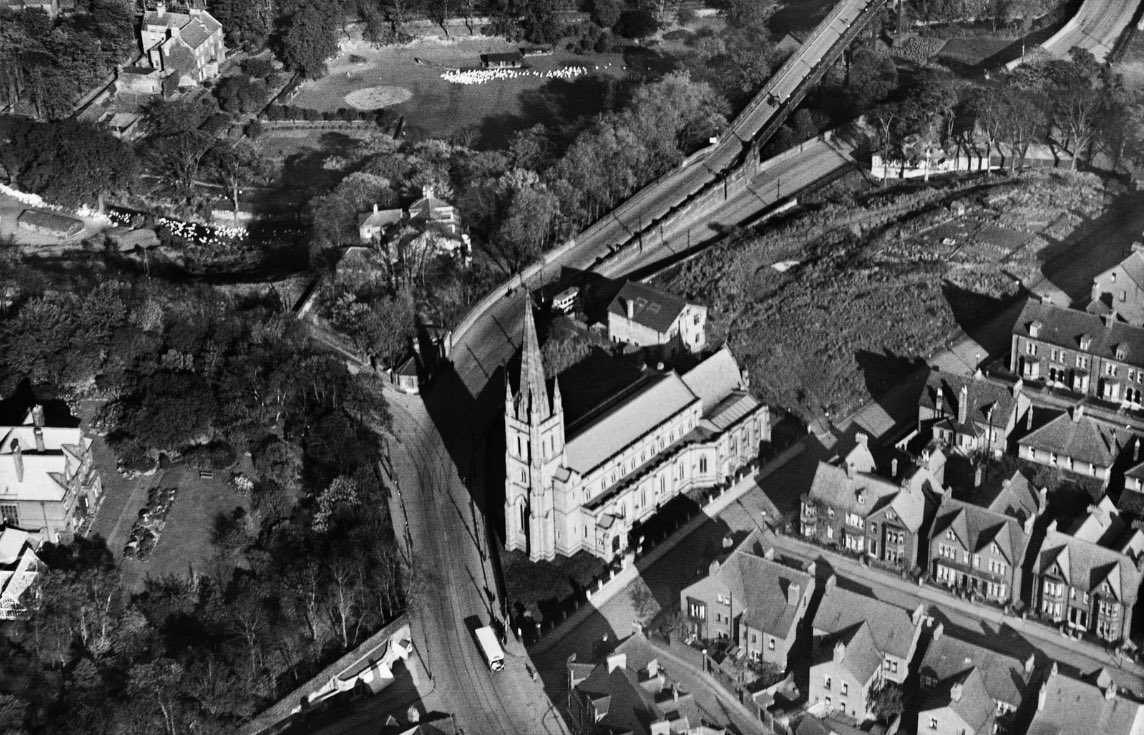 Only the gate posts remain, which feature as the entrance to Jesmond Dene
"The Rev. Edward Moise's early C19 villa near the present Armstrong Bridge."

- Sitelines

NEHL - This villa house was built in 1828 for Edward Moises on his retirement from the Royal Grammar School, which stood on Westgate Road close to Central Station until 1844, when it was moved to Forth Walk. He lived on the premises for 41 years, dying in 1845 at age 82. After this time, The Coxon family lived here after gaining success with their Newcastle department store. It was later used as a kennel and was demolished pre-1970.

Info from Alan Morgan's "Jesmond from Mines to Mansions", kindly shared by Steve Ellwood.
Listing Description (if available)
NEHL - The two maps above illustrate St Marys Mount from the 1850s until the 1890s. In the mid 19th century it stood between Sandyford Dene and Jesmond Dene on the main lane to Benton. The building pre-dates most familiar buildings in the area, including Armstrong Bridge. Benton Bank and a small stone bridge was still the main crossing point.

In the 1890s map the first Holy Trinity Church stood over the road, as well as a small lodge. Jesmond was full of large villa houses at this point, demonstrated with Wellburn House adjacent.
By the 1910s the tramways had extended to the area. There was a terminus opposite the villa, and the route to Benton thrusted down Benton Bank and back up to the other side of the dene. The 2nd Holy Trinity Church was constructed a few years earlier and Jesmond Vale suburbia was fully realised.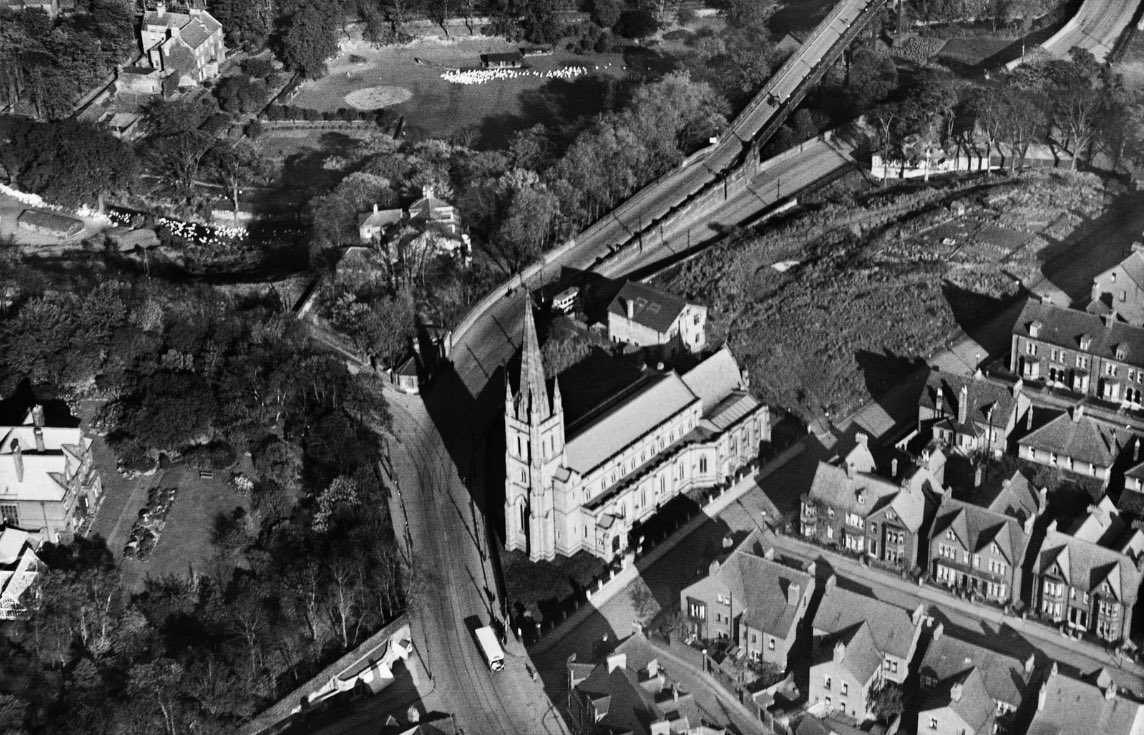 Aerial shot of Holy Trinity Church and St Mary's Mount in 1927. Source: Aerofilms Collection, Historic England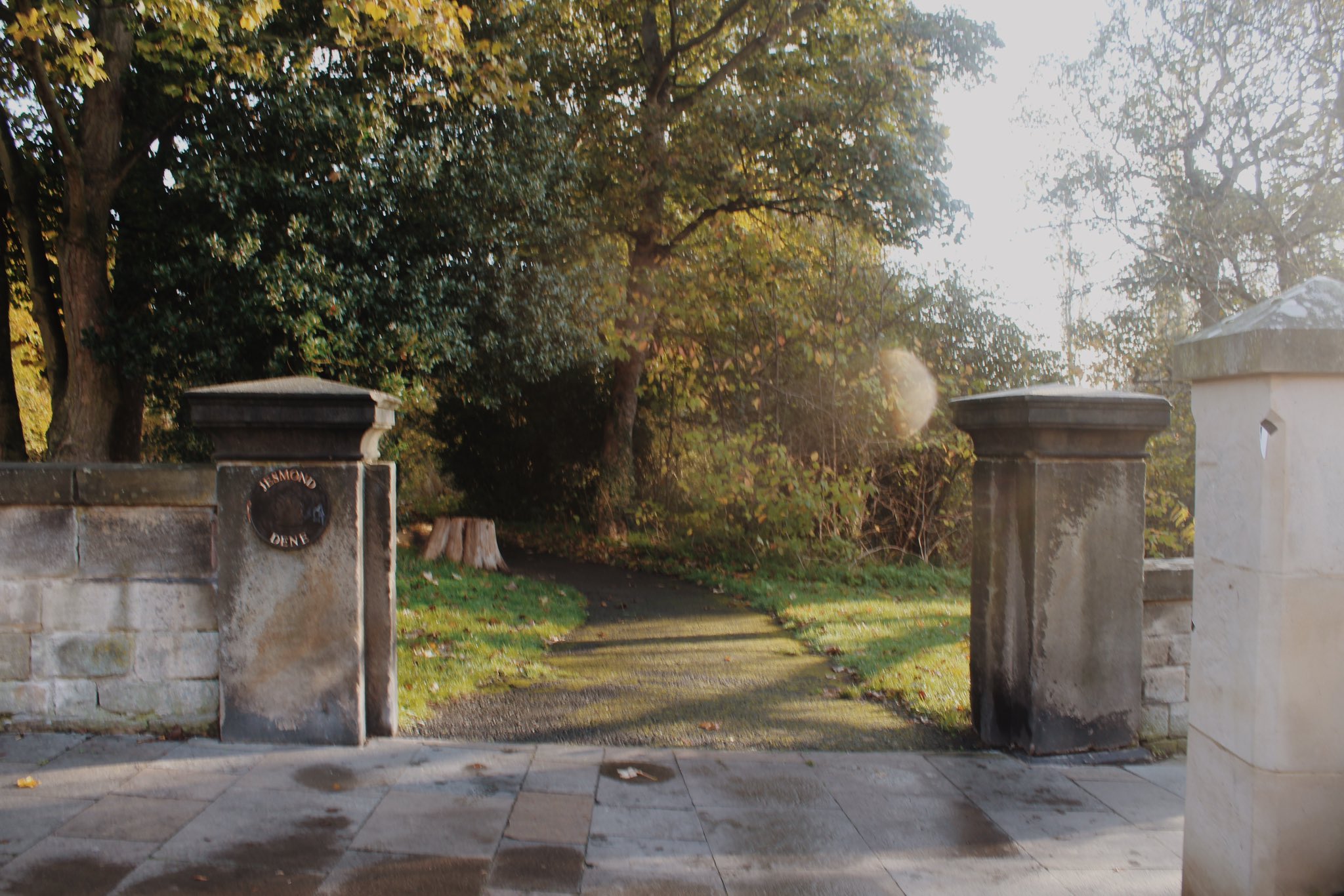 The entrance posts can still be seen. It once formed the entrance to the front 'driveway' to the villa, but now is the start of a pleasant walk down to Jesmond Dene.