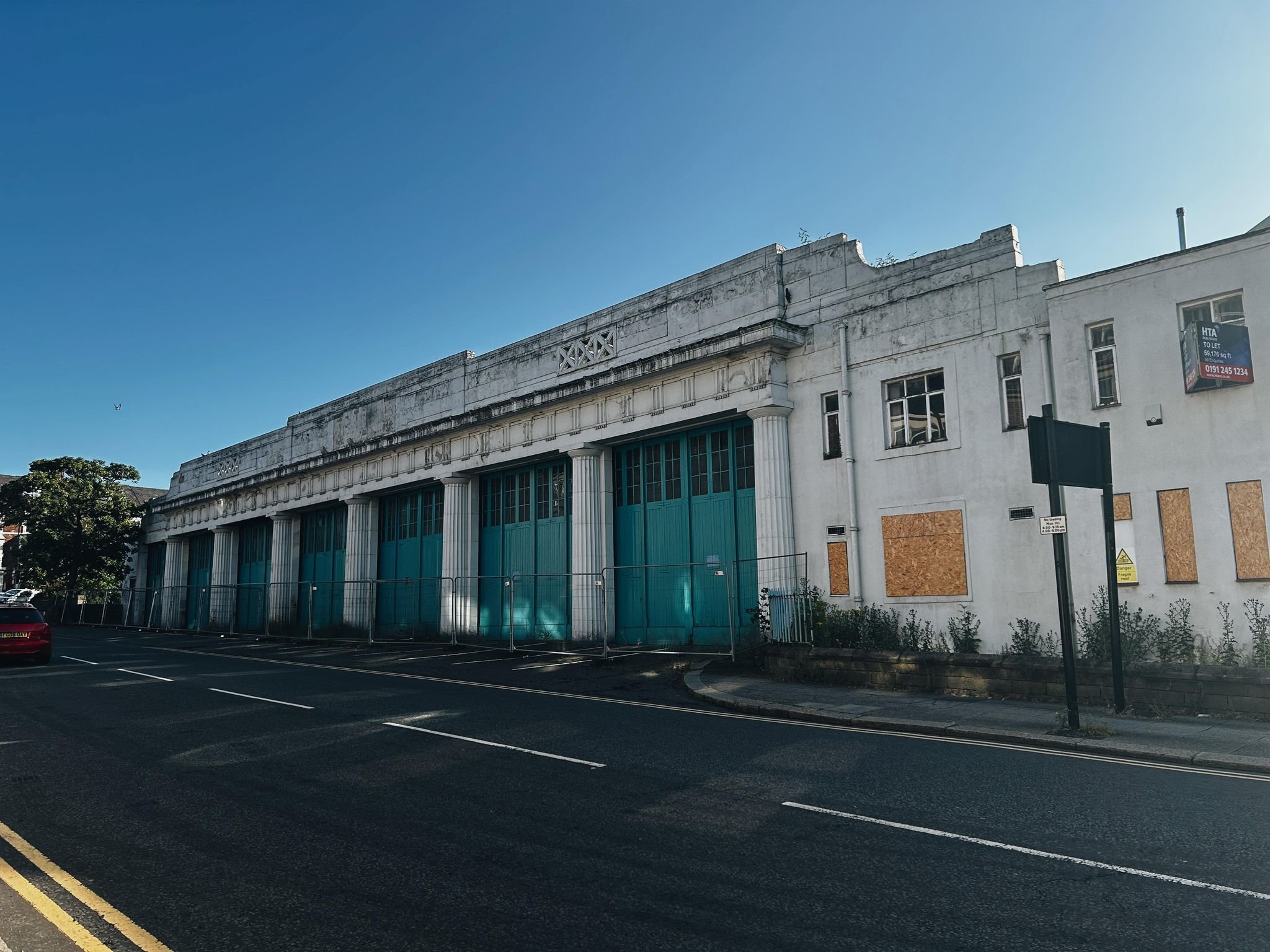 Portland Terrace Bus Depot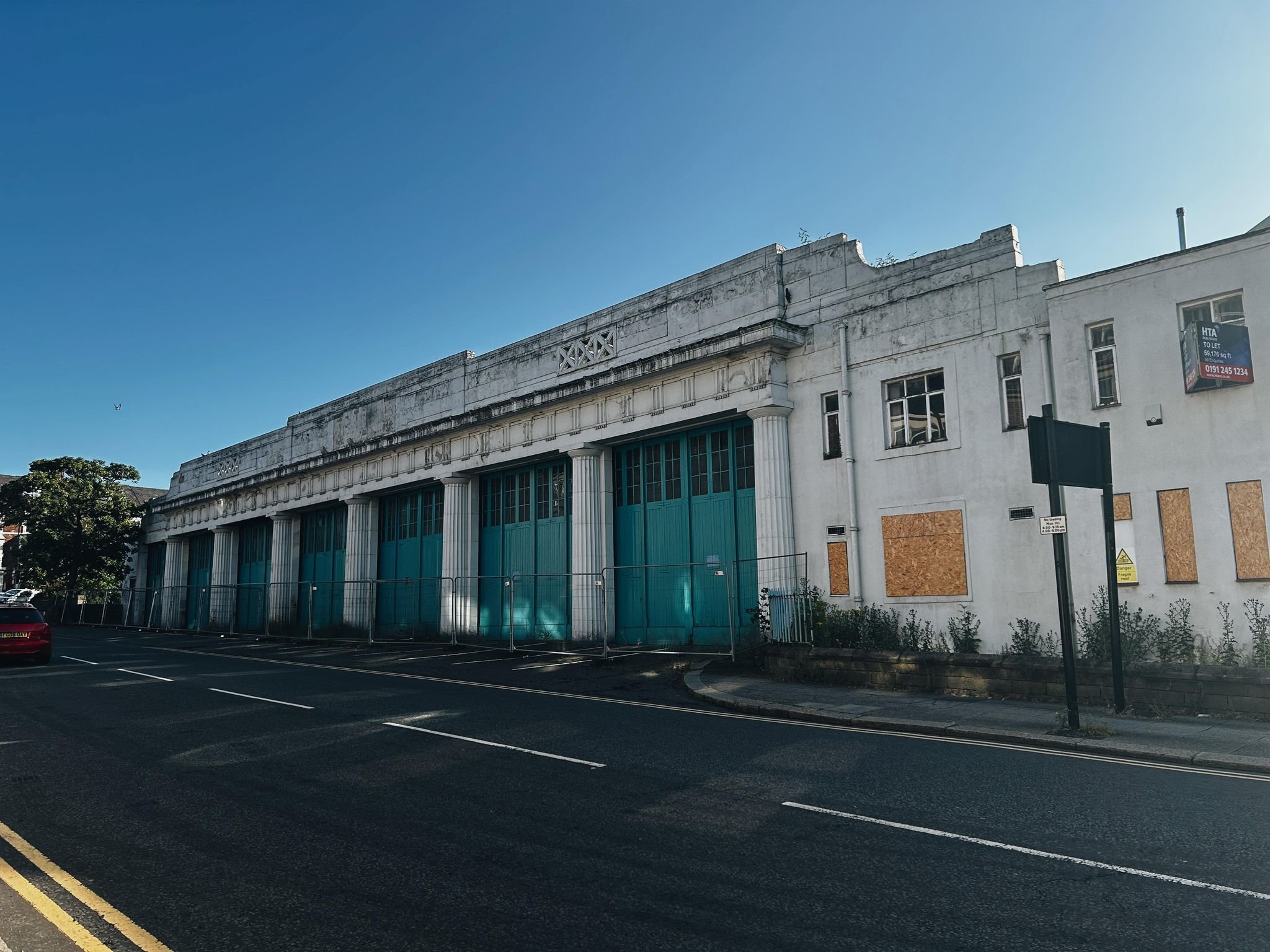 This beautiful garage, with a facade featuring Doric columns and whitewashed concrete, was built in 1930 by T Clements & Sons abiding to designs of Marshall & Tweedy.

Before the garage was built, it was part of the Cuttersfield estate owned by the Foggin family with a large house on the site. It later became Portland Park in 1874, which included a bowling green and lawn tennis courts. The park keepers house and bowling green still exist behind behind the garage.

It was built for use by United Automobile Services, one of the primary bus operators in Northern England through the 20th century. They were founded in 1912 operating from the borders to North Yorkshire. Their distinct branding and logo were common sights, with depots also found at the Gallowgate, Whitley Bay and Blyth as almost everywhere else in the North East. They were nationalised as part of the wider nationalisation programme after the Second World War.

The design goes beyond function which is why it's beyond notable. Efforts were clearly made to elevate the aesthetics of the building to comfortably fit in with the upmarket Jesmond surroundings. It is one of few examples nationally of an inter-war bus depot of this intention and scale.

The garage maintained use up until 2023. After deregulation of the 1980s, it was passed to private operators and most recently Arriva. Arriva are one of the pre-dominant operators in the region, though recently core stabling and repairing operations have shifted away from expensive Newcastle. Staff were relocated to Durham, Blyth and Ashington to retain their duties.

Thankfully the complex is grade II listed, though options for further use in its current state are limited, having retained its inspection pits and general garage functions. Potential uses include logistics companies or warehouse use. As of July 2023, the site is up foir rent for £300,000 per annum (https://htare.co.uk/property/details/336/Portland-Terrace-Newcastle-Upon-Tyne-Tyne-And-Wear-NE2-Industrial-Building-)
Listing Description (if available)
Both Ordnance Survey maps above helpfully illustrate the contrast of the site post-construction and before. Before the depot was constructed, the site was a laid out public park with a pavilion, lawn tennis courts, croquet grounds and a bowling green with the park keepers house still extant on Hutton Terrace. The park opened in 1874 by the Mayor of Newcastle, specifying the need for all large towns in the country to have these spaces.
Here is the area in 1864, surveyed in 1858. This is a decade and a half before Portland Park opened, and was still a small private estate owned by the Foggin family. It was a William Foggin who lived here in the 1850s, and died soon after. It isn't known whether he was related to another William Foggin born in 1850s, Newcastle, who became agent to the mining magnate George Elliot though it is well possible.

The whole area has changed dramatically, with Sandyford Dene now culverted and most open areas illustrated added to the urban sprawl of Newcastle's eastern suburbia.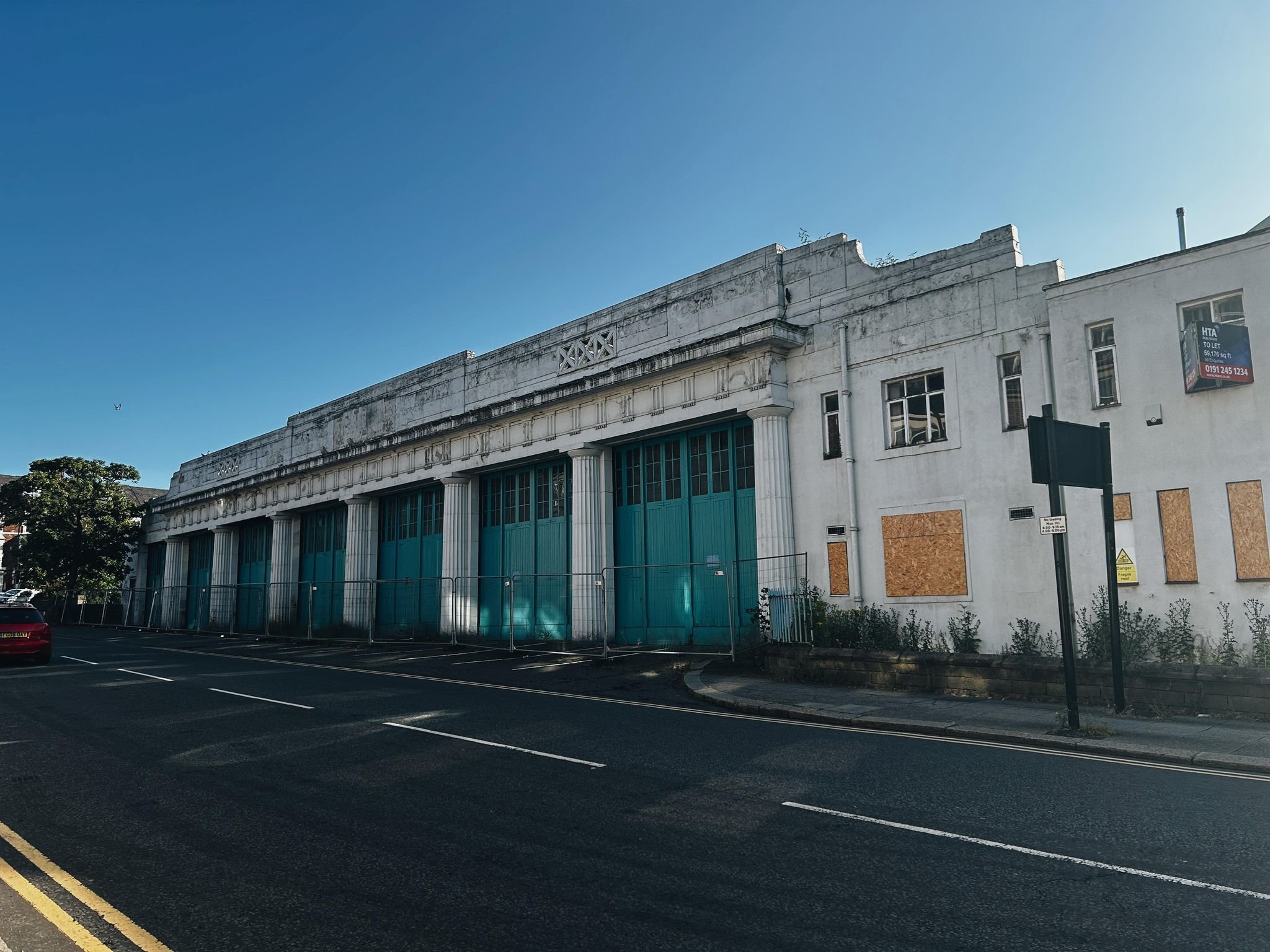 The now closed garage in 2023.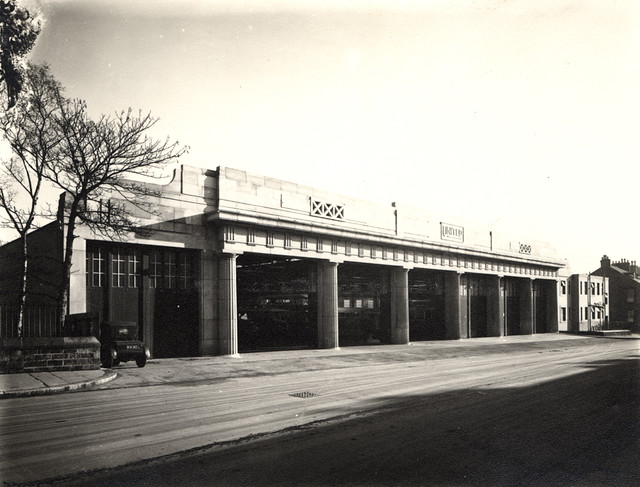 The garage in 1931. Source: Newcastle Libraries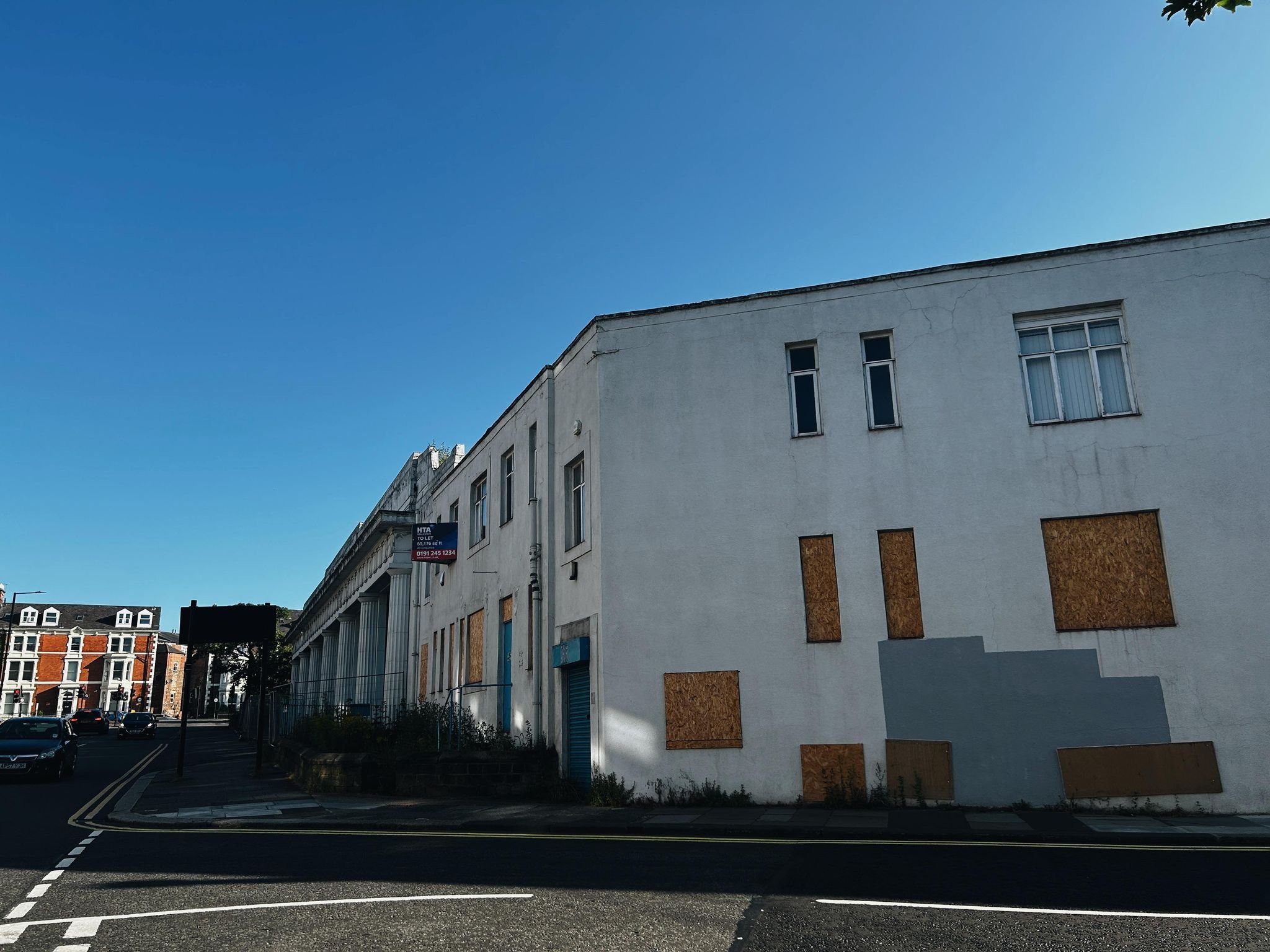 The offices of the garage are now boarded up with the rest of the historic site. Photo taken in 2023.