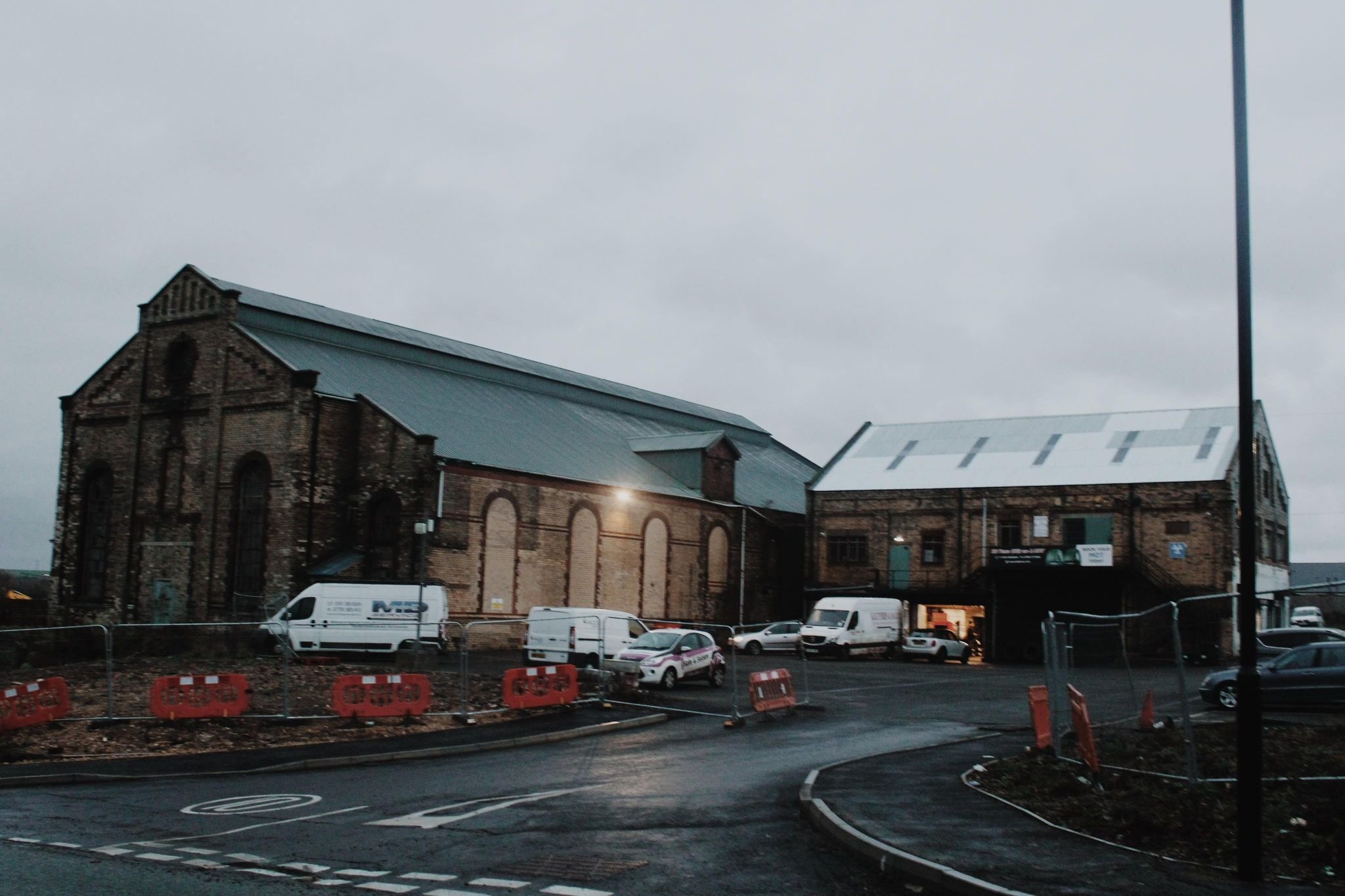 Philadelphia Generating Station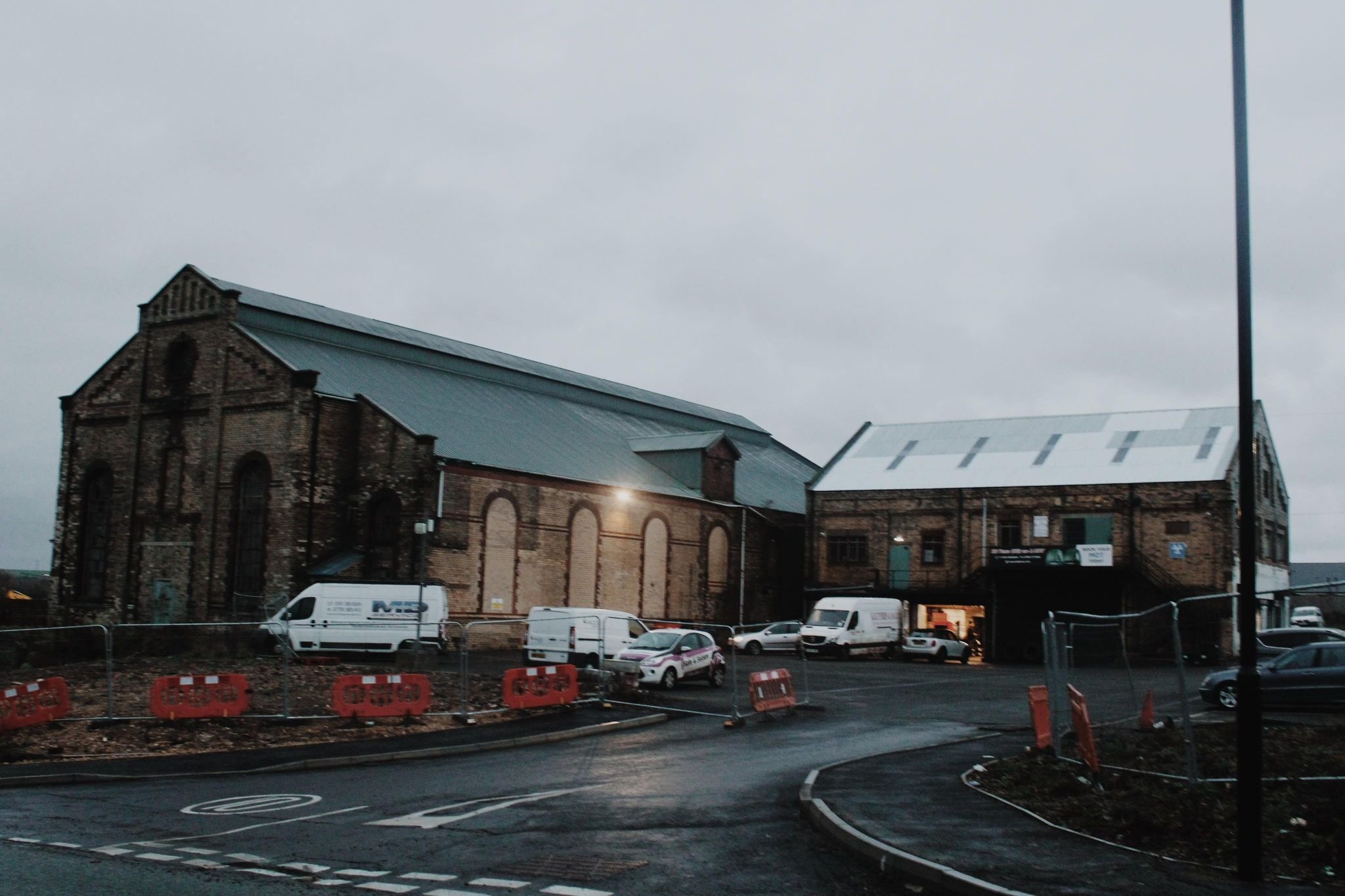 Now converted into workshops
"Temporary power station was opened at Philadelphia by the Sunderland District Electric Tramways Ltd in 1905, beside their tramway depot. In 1906 a permanent station had been built by the Durham Colleries Power Company who supplied 'Lambton and Colliery Co' (Lambton and hetton Colleries Co Ltd from 1911) and the tramway company. Incorporated into NESCO by 1911 (changed frequently from 50Hz to 40Hz). Currently occupied by a container firm. Elements of site survive, particularly 3 stone buildings. Largest is a generating hall with tall, round-headed openings and red-brick detailing. Interior contains iron-framed walkway with stairs and control cabin; crane supports, toilets, tiled lower walls. Substantial basement with features implying machinery (boilers?). Iron roof trusses. Two smaller buildings, similar style, interiors not inspected. Built 1906 as a power station for the Durham Colleries Power Company in yellow brick with red brick dressings. The building has been in more recent years a central garage for the former National Coal Board. The building was recorded by TWM in 2011." - Sitelines

NEHL - Interestingly there was a reservoir constructed on the site in the late 19th century, presumably either for the pits or the village water supply. It's partly still in situ - You can see the left half of it at the site which is still a workshop.
Listing Description (if available)
The two Ordnance Survey maps above illustrate the immediate surroundings of the power station before and after opening. Beforehand, the reservoir previously mentioned can be seen on the site, will either provided the village with a local water supply or was utilised by the nearby pits. A school can also be seen on Philadelphia Lane which has since been demolished.

The 1920 iteration shows the power station after a permanent station was built by the Durham Collieries and tramway system. Water cooling towers can be seen behind the station which can be seen in the postcard below, as well as the tramway depot which later was used for omnibuses.
By 1946 the timber and iron cooling towers were demolished, leaving only the buildings which still survive. The depot had by this point been converted for omnibuses, though tramlines were retained from the railway network. Trams ceased service in the mid 1920s.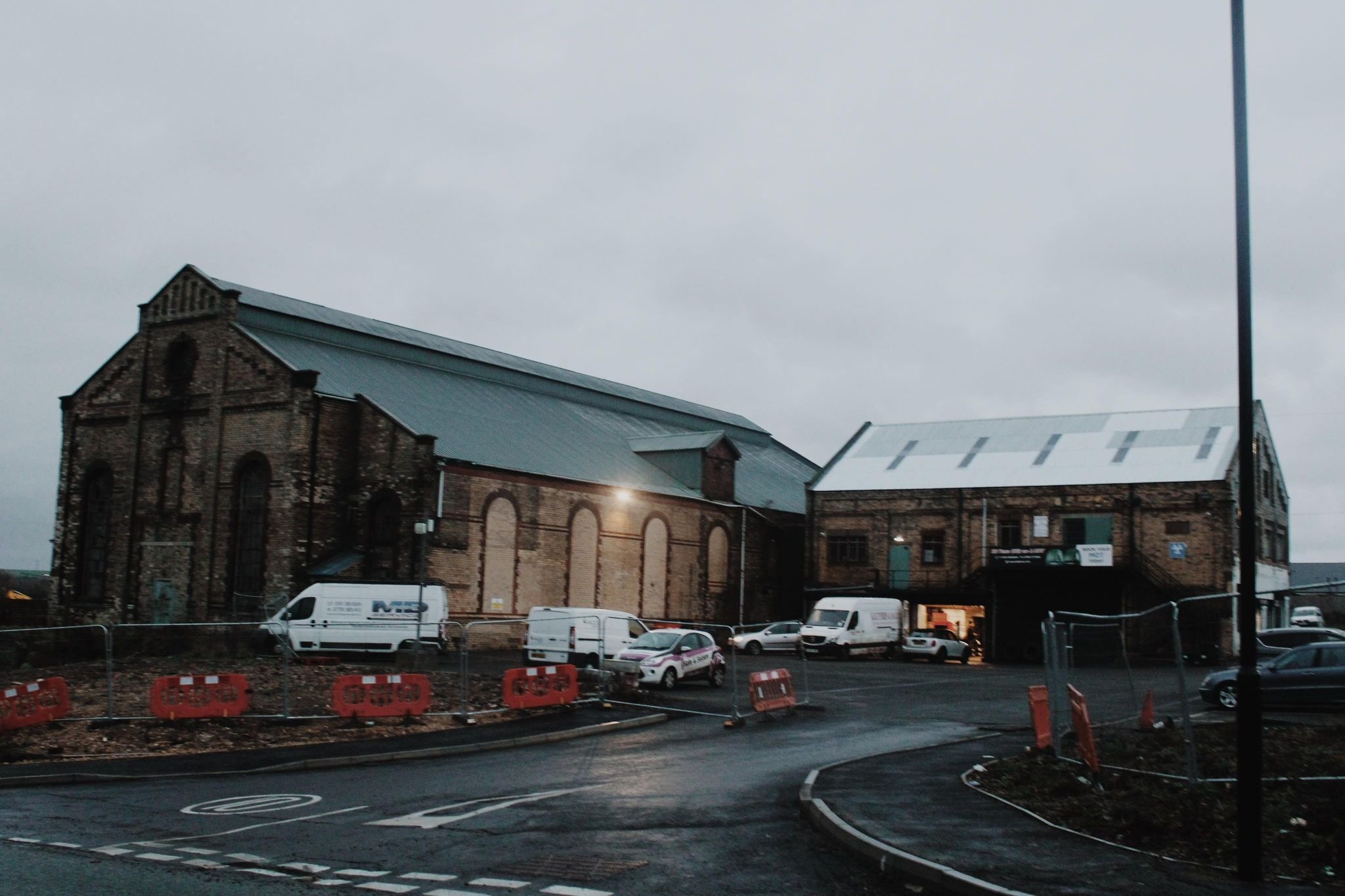 The power station in 2023. Later used by the NCB as a depot, it's now a workshop and garage.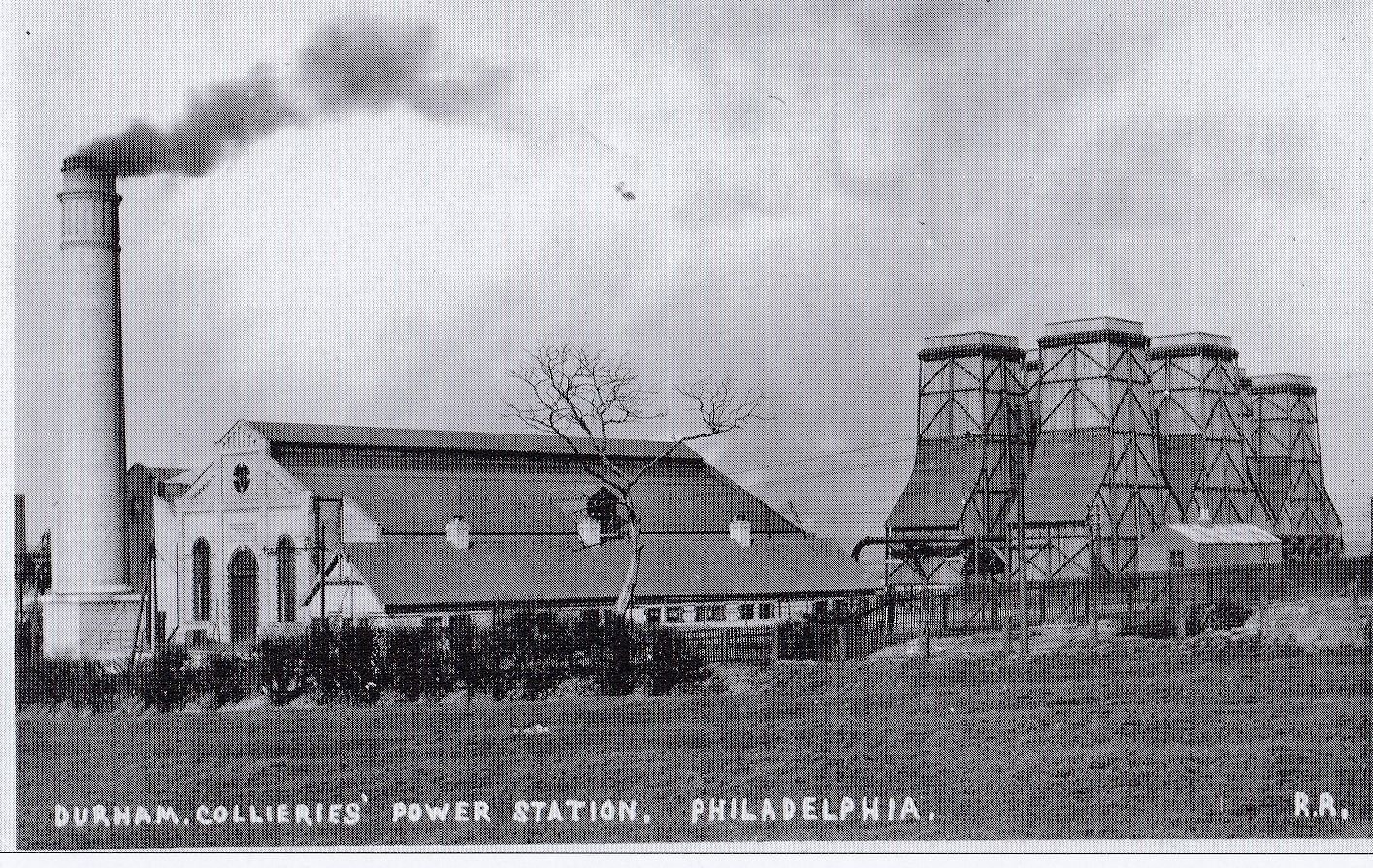 A postcard of the power station, likely in the 1910s. The timber and iron cooling towers can be seen in the background, as well as a more modern brick chimney to the left. Unknown original source.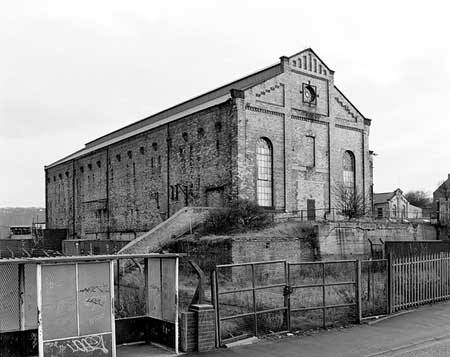 The generating hall in later years, circa 1970s/80s.