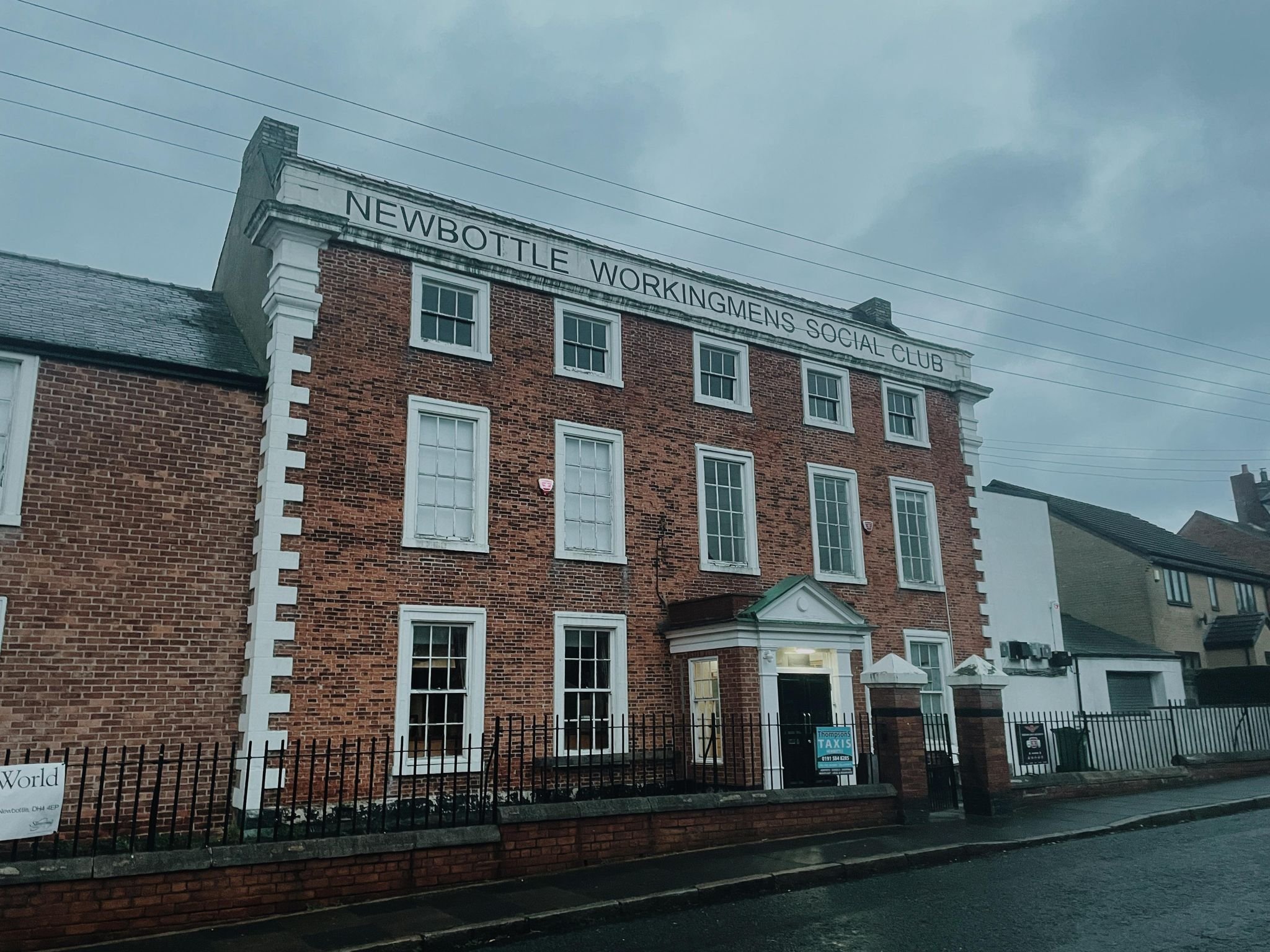 Newbottle Working Mens Social Club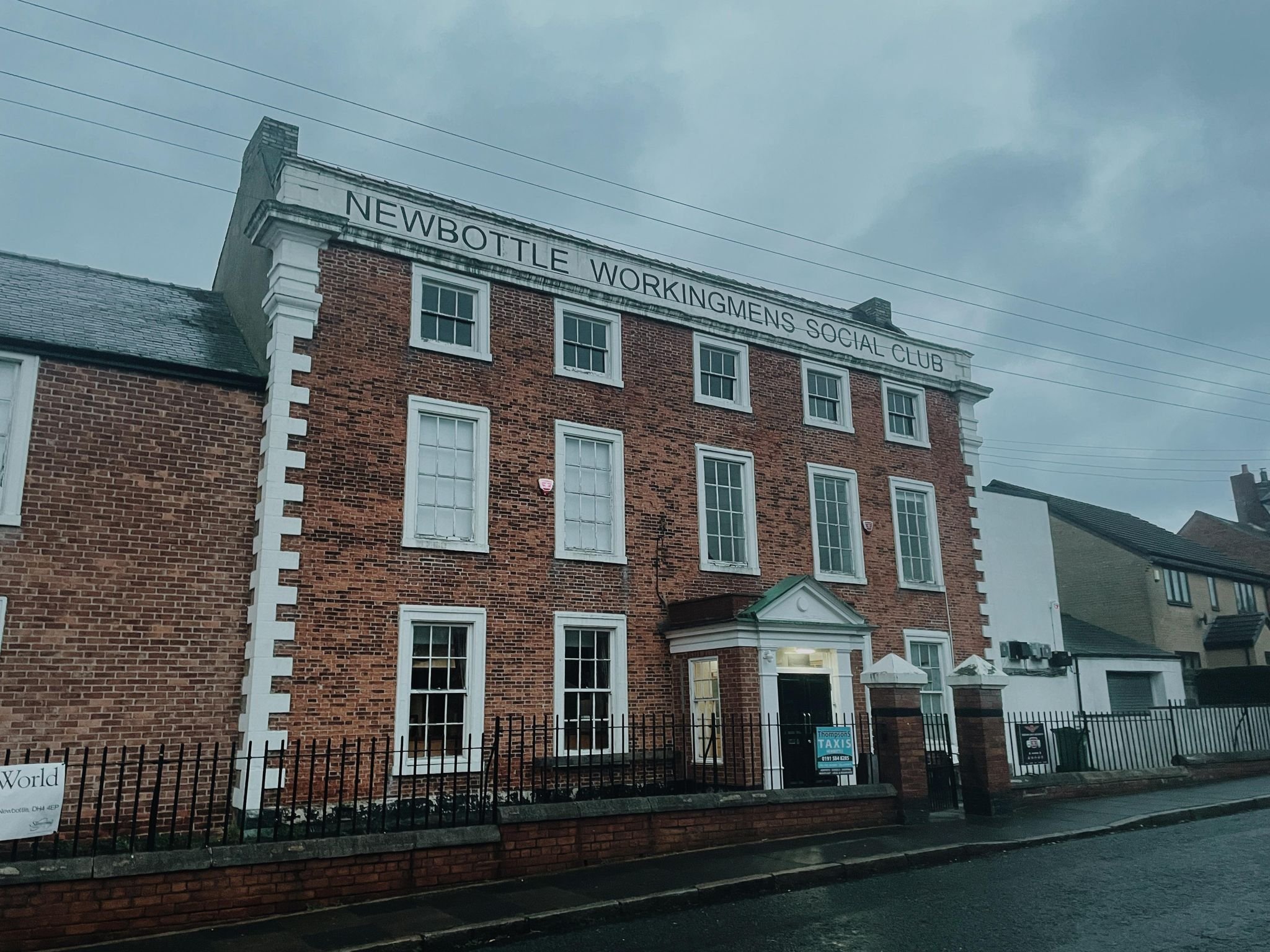 Still in use as a social club
"House. Early C18. Brick with stone dressings, roof of Welsh slate with red ridge tiles. 3 storeys. Central double door in pedimented doorcase brought forward in modern porch. Sash windows with glazing bars. Raised quoins supporting eaves entablature and corniced roof parapet. 4 end brick chimneys. Interior – some original architraves, well staircase balustrade boarded-in beneath broad serpentine-section handrail." - Sitelines

NEHL - It was originally a private house from around 1720, and later a Doctors Office and morgue. The club moved in 1910s, but is a clear statement of community pride. The morgue was believed to be in the cellar while it was a surgery. The surgeon lived on the upper floors.
Listing Description (if available)
The Ordnance Survey maps above illustrate Newbottle village through the second half of the 19th century. Little had changed through the 50 years except the slight expansion of the village in the south west. The substantial quarry complexes were disused by the turn of the century, but still retains its character.

The social club was still a doctors surgery at this time, not becoming a social club until the 1910s.
The 1920 Ordnance Survey depicts the social club next to the 'W.T', which indicates a water tower close to the building in question. A tramway and loop were constructed through the village which was operated by the Sunderland District Tramways, running from Easington Lane to Penshaw and Grangetown at Sunderland. It only ran for another 5 years, with buses commencing soon after the closure.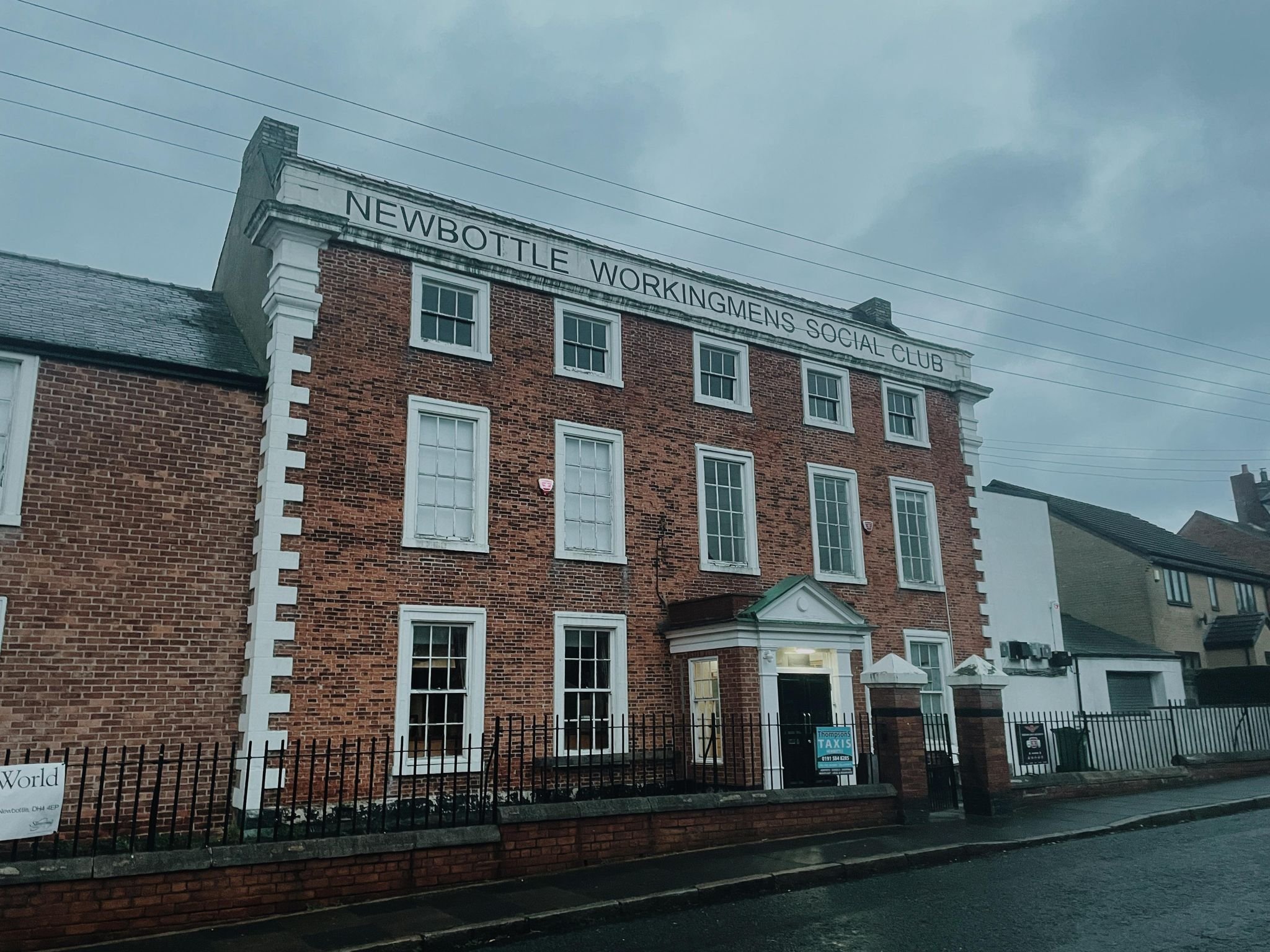 Newbottle Working Mens Club in 2023. The building is very well maintained and looking as glorious as its inception.