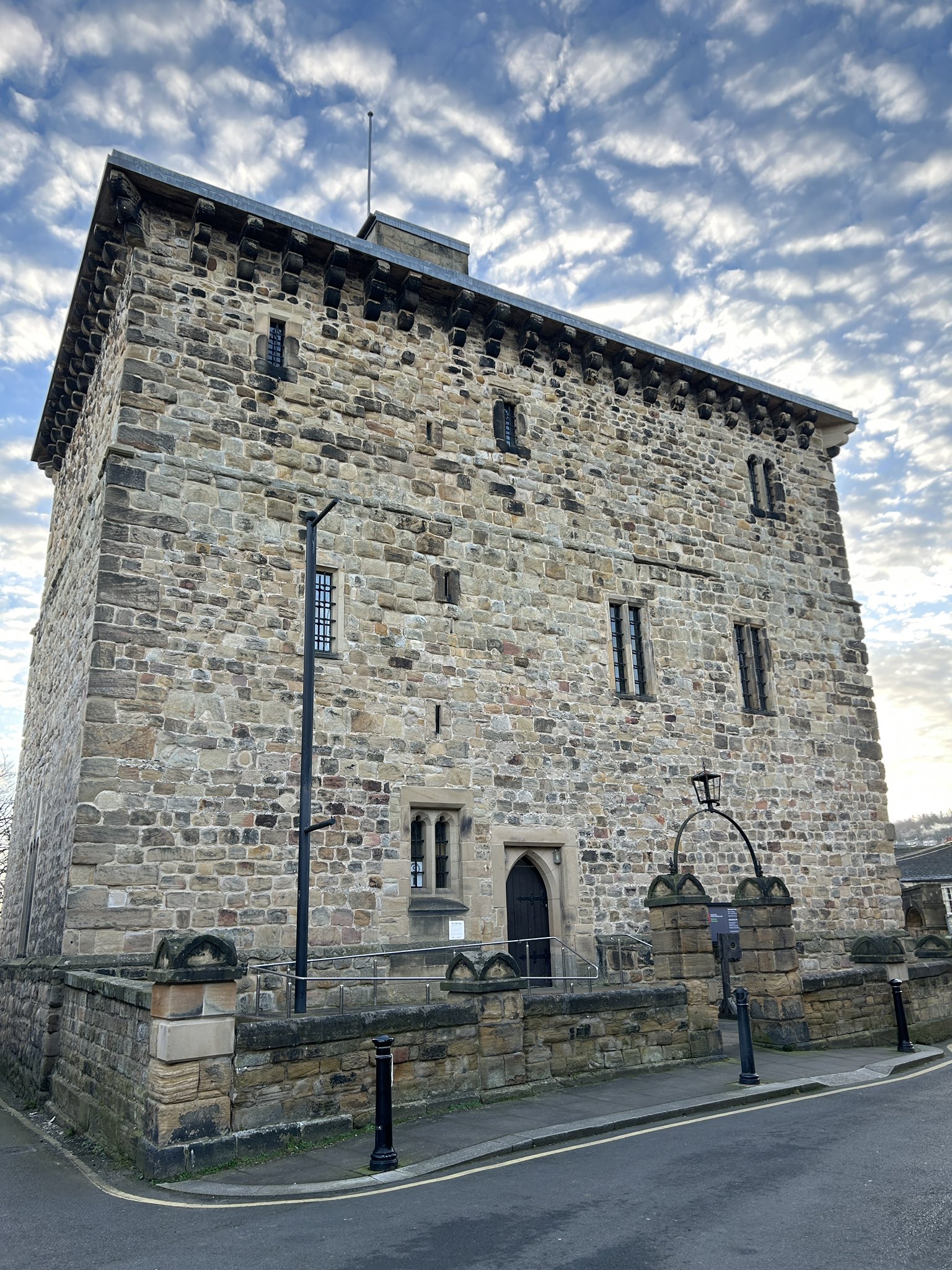 54.97125342146359, -2.0999284188533913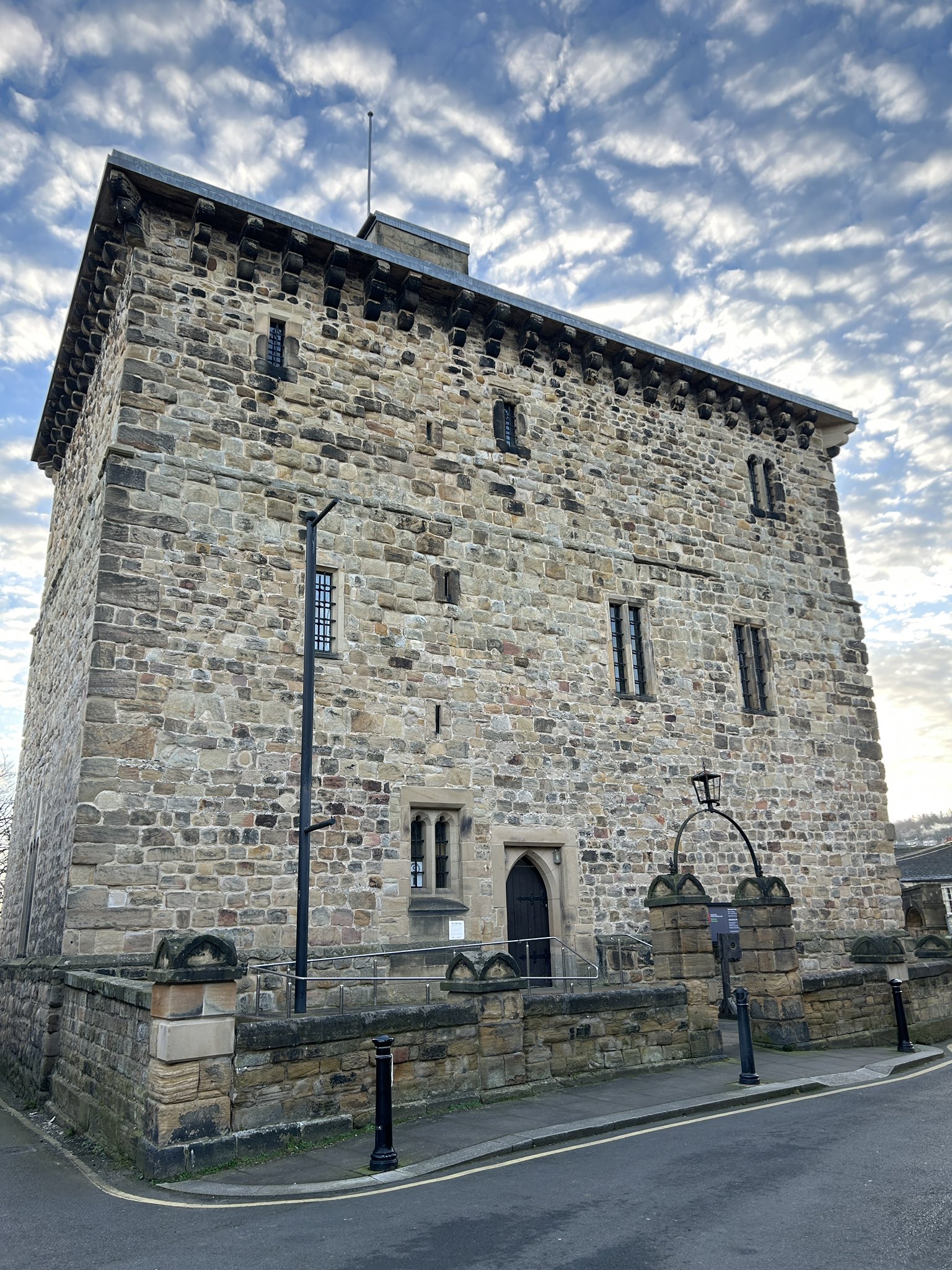 The Old Gaol commenced construction in 1330, finishing in the year 1333, utilising stone from the nearby Roman fort at Corbridge for its monolithic stone structure. It was built under the order of Margot and William Melton, the 43rd Archbishop of York, to hold prisoners from the immediate area as well as the Middle March during the peak years of the Border Reivers.

It was used as a jail right up to 1820, meaning it must have been close to being one of the longest continually operating jails in the country. The last entry I can find in a local paper of someone being sent to prison is in the Newcastle Courant of May 1820 - A man and a woman were apprehended at Ovingham for passing counterfeit money in public houses and the like. She purchased liquor and a trifle with this "bad money". They never made it to Stagshawbank fair, just the gaol.

After its life as a prison, it became the "Manor Office", which presumably means an administrative municipal building. A piece in the Newcastle Journal notes Messrs. Johnson and Glynn Solicitors were based at the Manor Office, as well as the Bailiff of Hexham John Bell in 1835. It was also the home of Lambton & Co. Bank.

Nowadays, the Gaol holds the town's museum, though closed as of the beginning of 2023.
Listing Description (if available)
Both maps illustrate Hexham between the 1850s and the 1890s. The first, in staggering detail, shows the gaol in its later life as the "Manor Office" and a bank. This area was very much the administrative square of the town, with the Moat Hall on one side and the police station on the other. The Free Grammar School, which is still extant, is just behind the tower. The area has little changed since, which is especially the case on the 1890s map. Little features had altered.
The 1922 map shows a similar scene. The police station had gone, but the older features of the town are retained. Edwardian life had seeped into Hexham though, with hotels and cinemas standing alongside the grand abbey and the market place.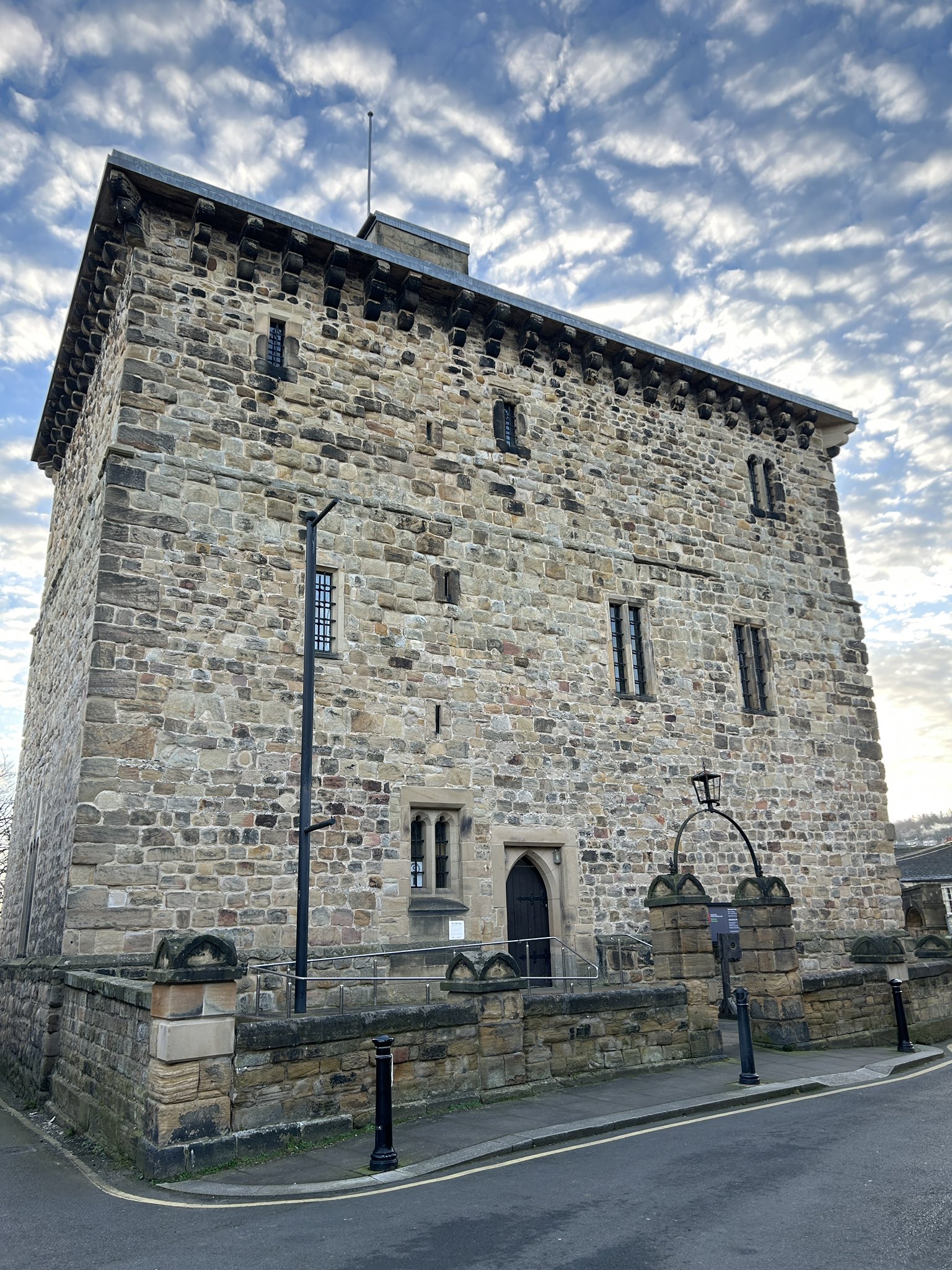 Hexham Old Gaol in 2023. There's a few modern alterations such as the door and roof, but much of the building retains its original features.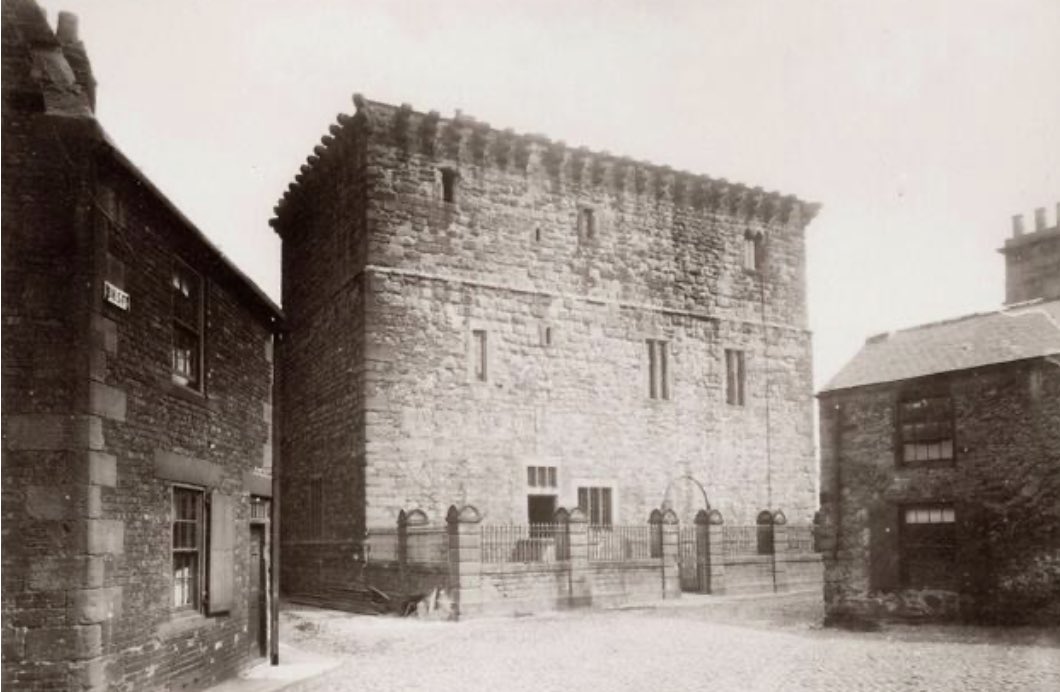 The building while it was in use as the manor office. This is undated but presumably 1880s-1900s. The iron arch above the gate is still in situ.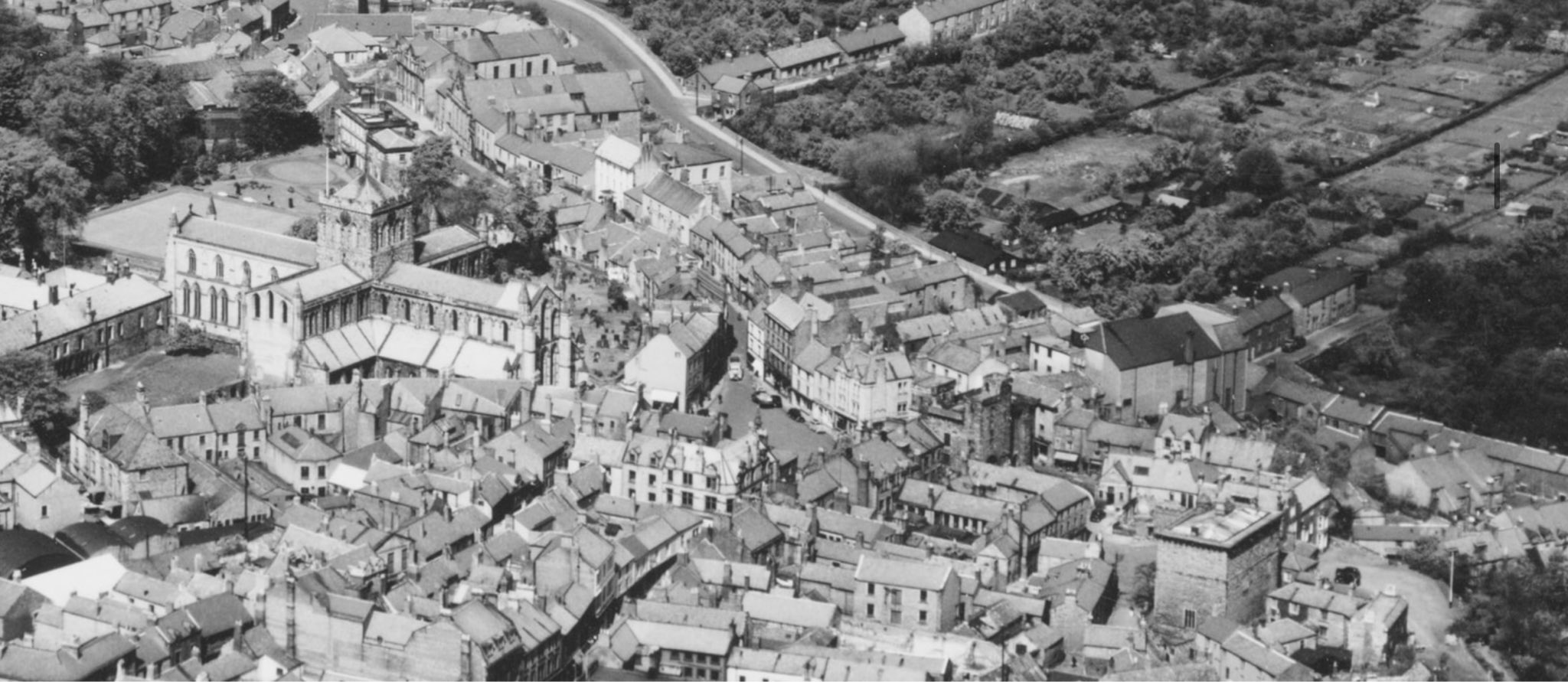 Aerial shot of Hexham in 1949, with the jail in the left and the grand abbey to the right.

Source Historic England Archive (RAF photography) Historic England Photograph: raf_540_a_412_sffo_0196 flown 06/05/1949