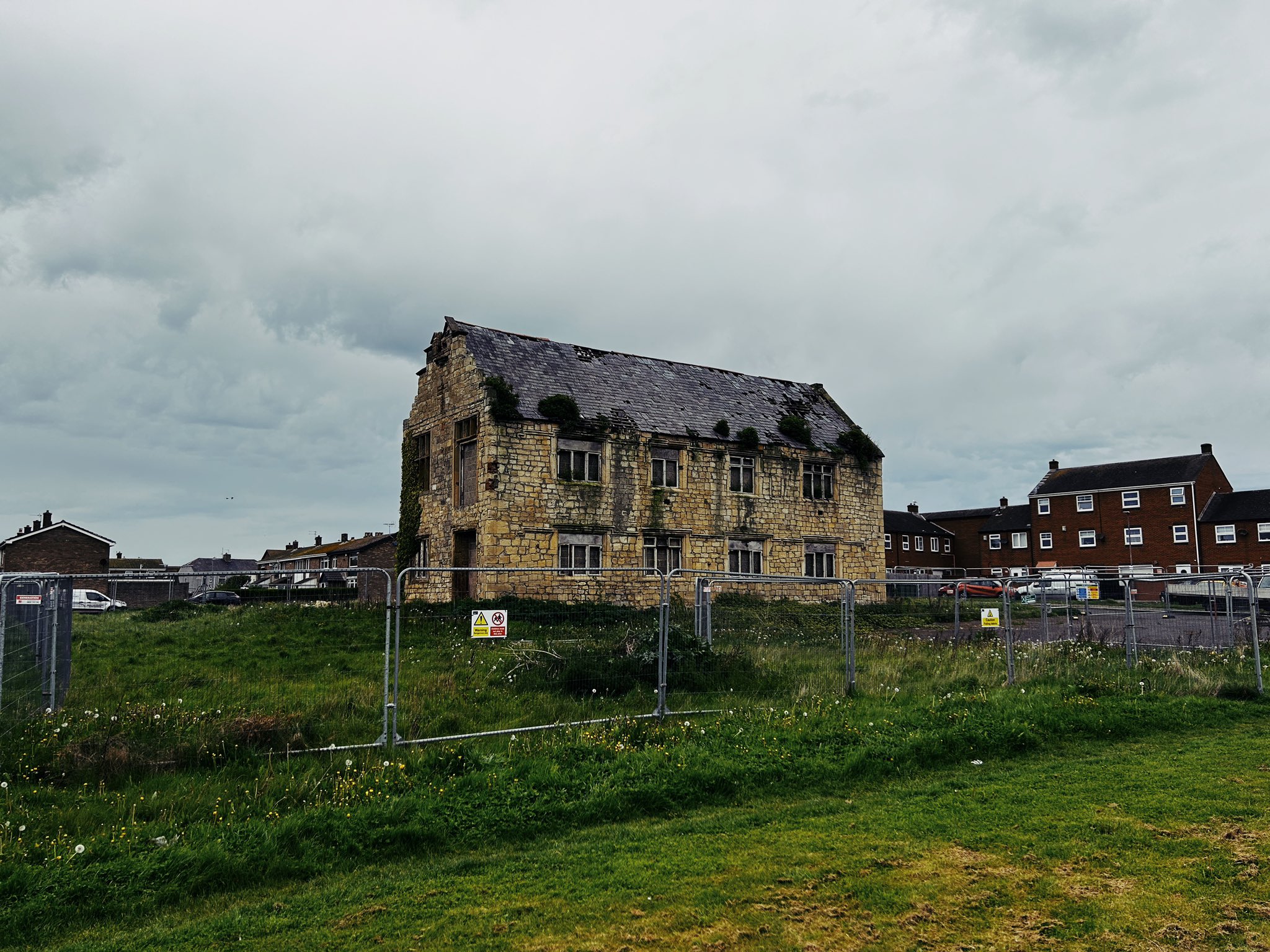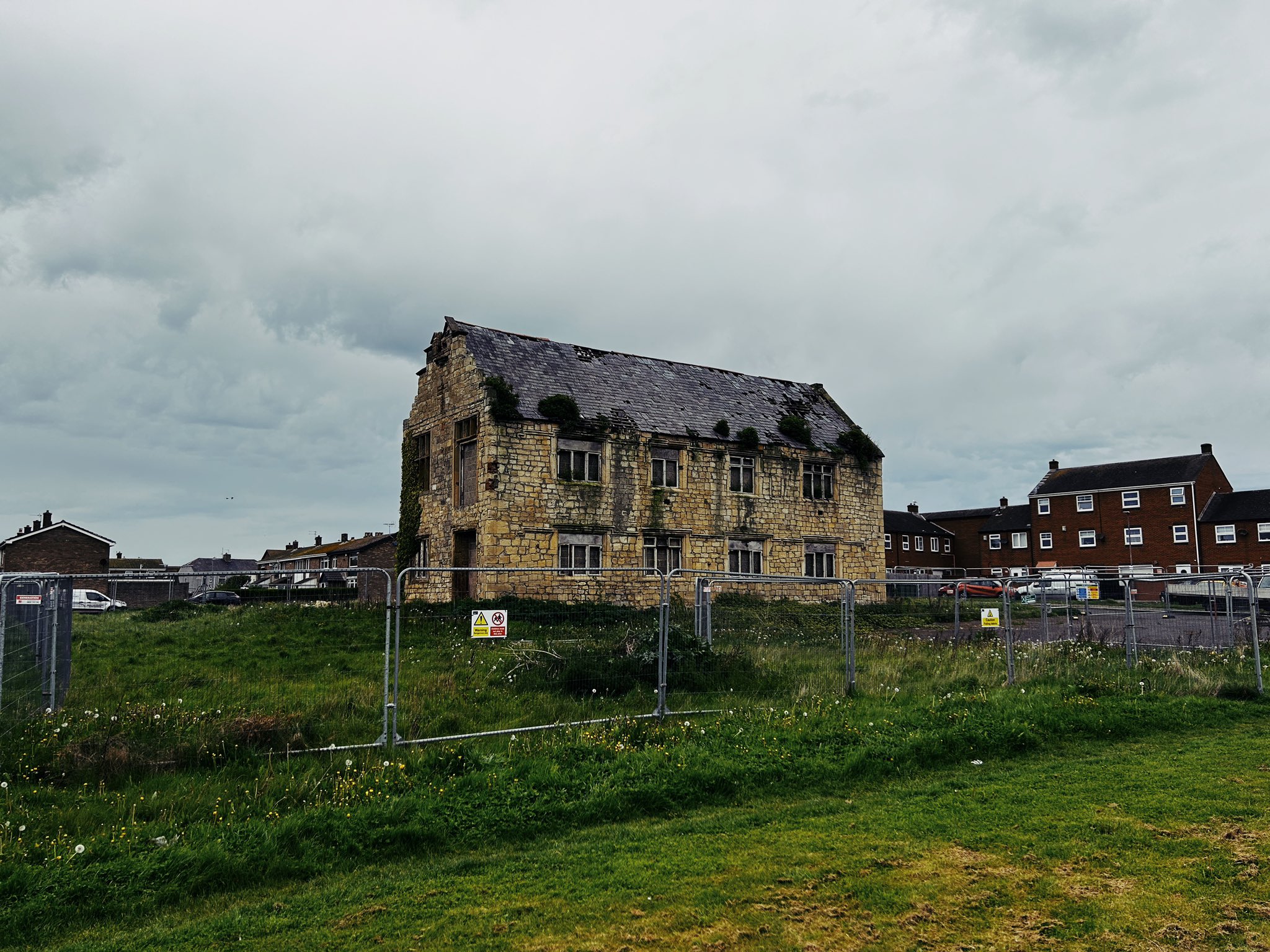 The Friarage Manor House on the Hartlepool Headland was built around the 16th or 17th century, having already been the site of a Franciscan Friary from the 13th century.

Since then though it's been utilised as a late 1700s workhouse for the town and a hospital since the 1860s. The 1862 map, surveyed in the late 1850s, shows the outline of the building as "ruins", but is part of a wider complex known as the Friarage. The survey will have taken place during its transition from a poor house to a hospital, though its use as a poor house may have already ceased by the survey.

The more modern St Hilda's Hospital developed around it and was demolished in 1987.

Since then though it's pretty must sat like this - Grade II listed but a bit depressed and unloved. I think tenders have been sought to repair and refurbish this lovely 400 yr old mansion. I hope it finds a use soon.

The Historic England listing states -
Listing Description (if available)
"Remains of c.1600 manor house, later used as poor house and latterly as hospital; on site of C13 monastic house. Coursed, hammer-dressed limestone; Welsh slate roof with stone gable coping and reduced end stack to right (north); crow-stepped gable to left (south). 2 storeys; 4 bays to east side, having chamfered openings with mid C20 metal casement windows, now boarded over, and continuous hoodmould. Chamfered window opening altered to doorway at first-floor level in right (north) end. Later extensions to north, south and west, are not of interest. Disused at time of survey."
Both Ordnance Survey maps above illustrate the Manor House in the latter half of the 19th century. The first map was surveyed in the late 1850s and is part of the wider Friarage complex, and likely looked like this while in use as a poor house - This was effectively a workhouse, where the poorest and most vulnerable could seek accommodation in return for their labour and employment.

Thereafter into the 1860s, the site was used as a hospital as per the 1890s map. The wider area had developed thanks to the growing industry on the docks. Amenities like the Friarage Field and bowling green were developed to cater for public appetite. The Henry Smith Grammar School can also be seen which was still in existence until at least the 60s.
Very little else changed through to 1919, though the Heugh Battery is at this time more apparent albeit unlabelled due to being a sensitive military area. The breastworks of the former town defences of the medieval period are also illustrated.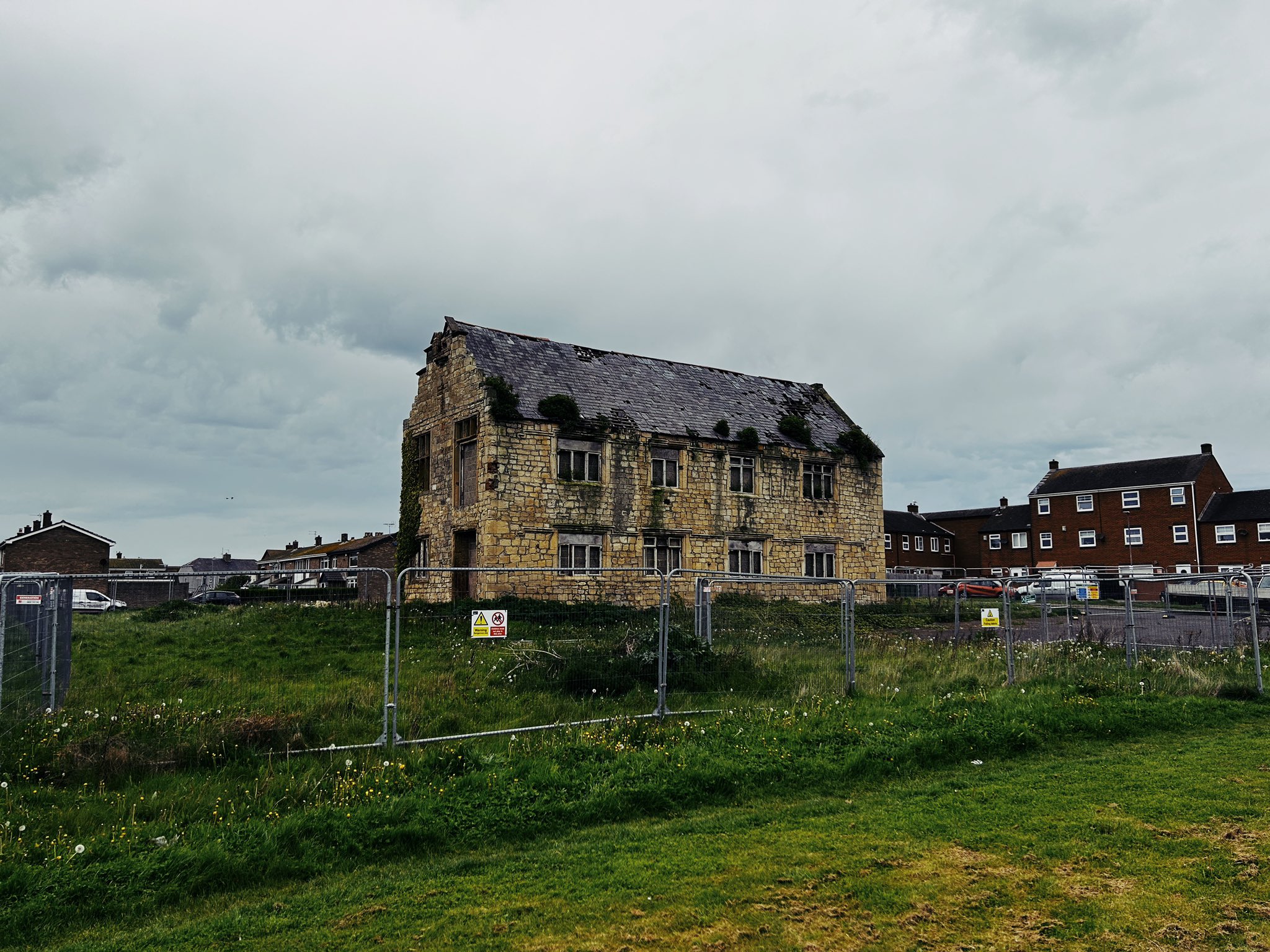 The manor house in 2023, now unsympathetically fenced off.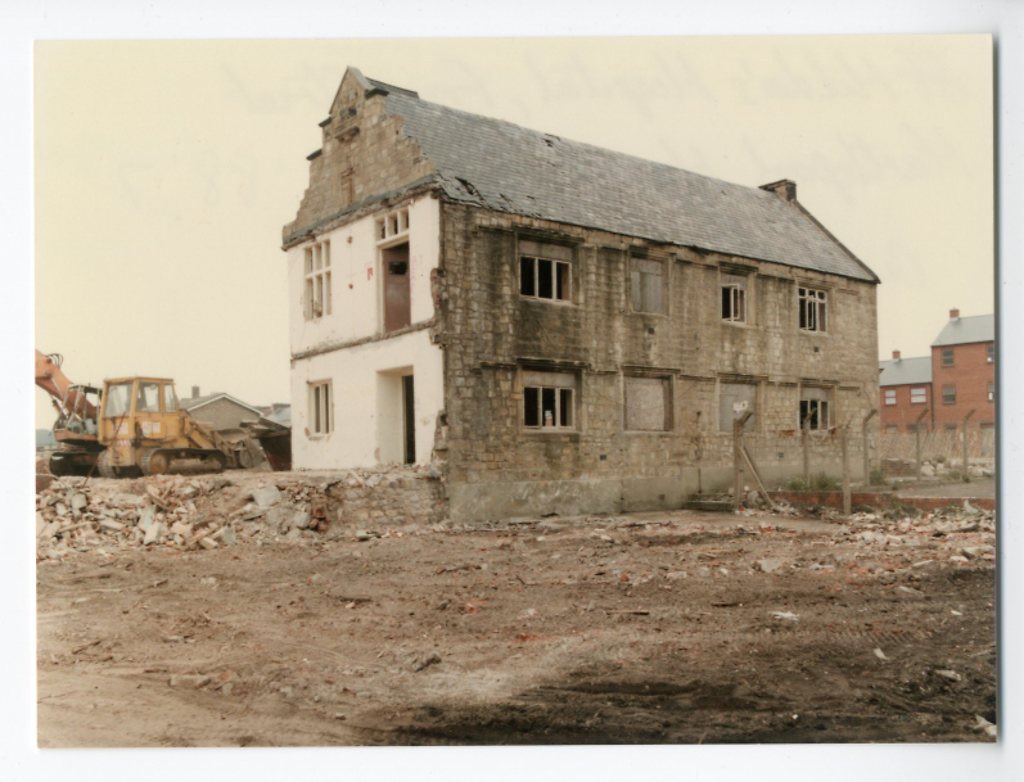 The Manor House during the demolition of the hospital in 1987. Source: Hartlepool Museums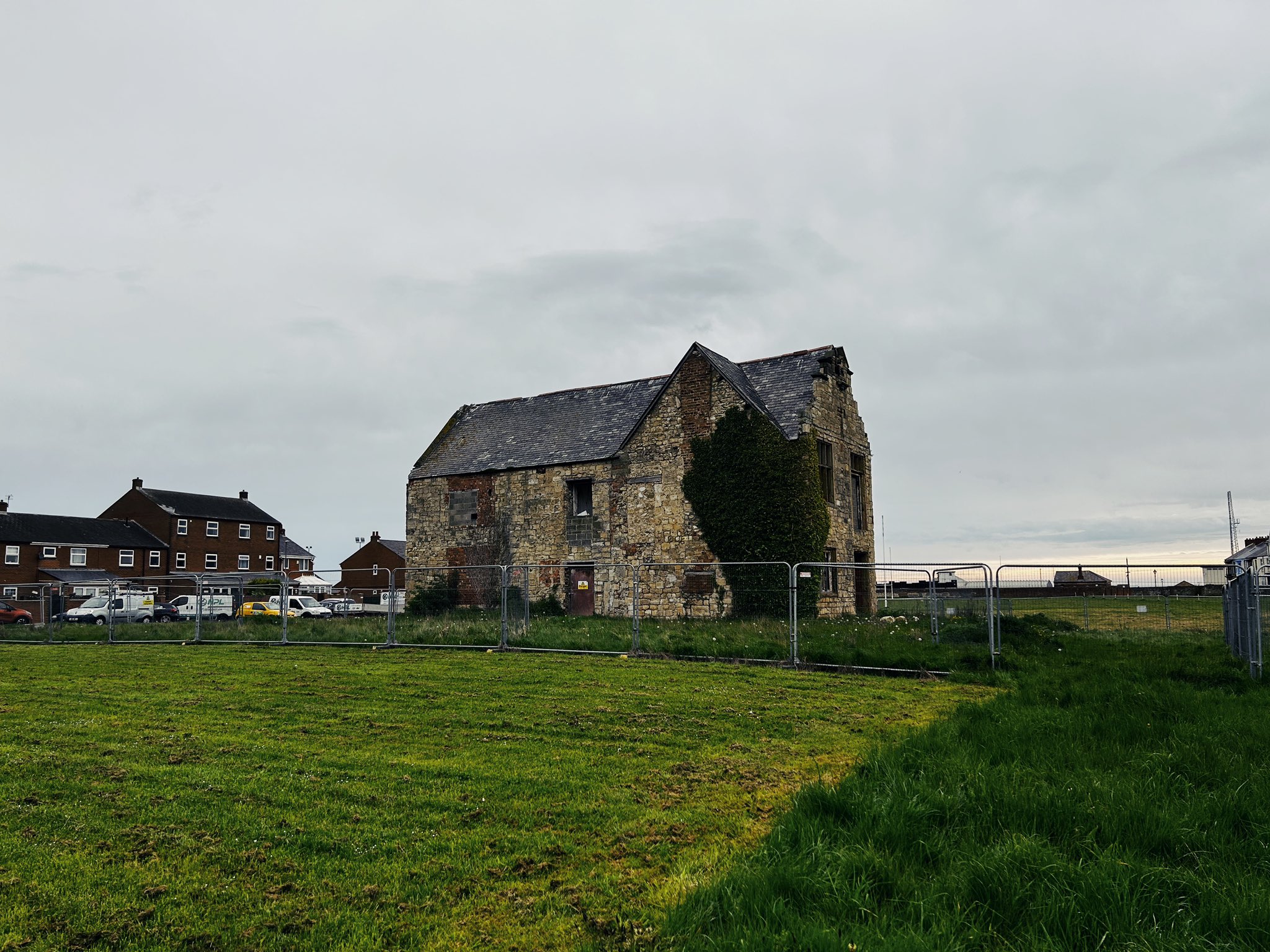 A perspective of the west side of the building, where the previous hospital was situated.