Description (or HER record listing)
NEHL - There was a waggonway located between the Scremerston Colliery south of the village and the East Coast Main Line.

From the old colliery, it trundled about half a mile north to a junction at the Restoration Pit. This is the first part of the line, though for a time a single line railway led to the colliery north west of Richardson's Stead. From here, the railway continued north east until it reached a harsh incline to Huds Head, a couple hundred metres from the village of Spittal. The section of the line to Scremerston Old Colliery had closed before the 1890s, but the incline was still used to the colliery north west of the village.

There are still significant remains. The whole line can still be walked apart from the evident earthworks closer to the live railway on the coast edge. Even then, the edge of it can be followed and a public footpath can be followed. There are also still remains of the old incline house, which might have been a winding house if it was rope hauled and/or containing an engine too. It is unlikely steam locomotives made their way up the incline as it is too steep.

WALKABILITY: ★★★☆☆

The line is entirely traversable - a rare occurence with waggonways in Northumberland. However, the stretch of line to the old waggonway is entirely uneven and difficult to walk on, especially in the wetter months. This can lead it to being very wet and slippy. The incline is much easier to walk on, with tractor marks meaning it shouldn't be a problem even if it has rained. The walk is a public right of way, though it must be continued underneath the live railway and down to Spittal.
Ordnance Survey, 1899. The line started at the old colliery, and continued up the wood seen on the map. It had been closed for at least a decade by this time.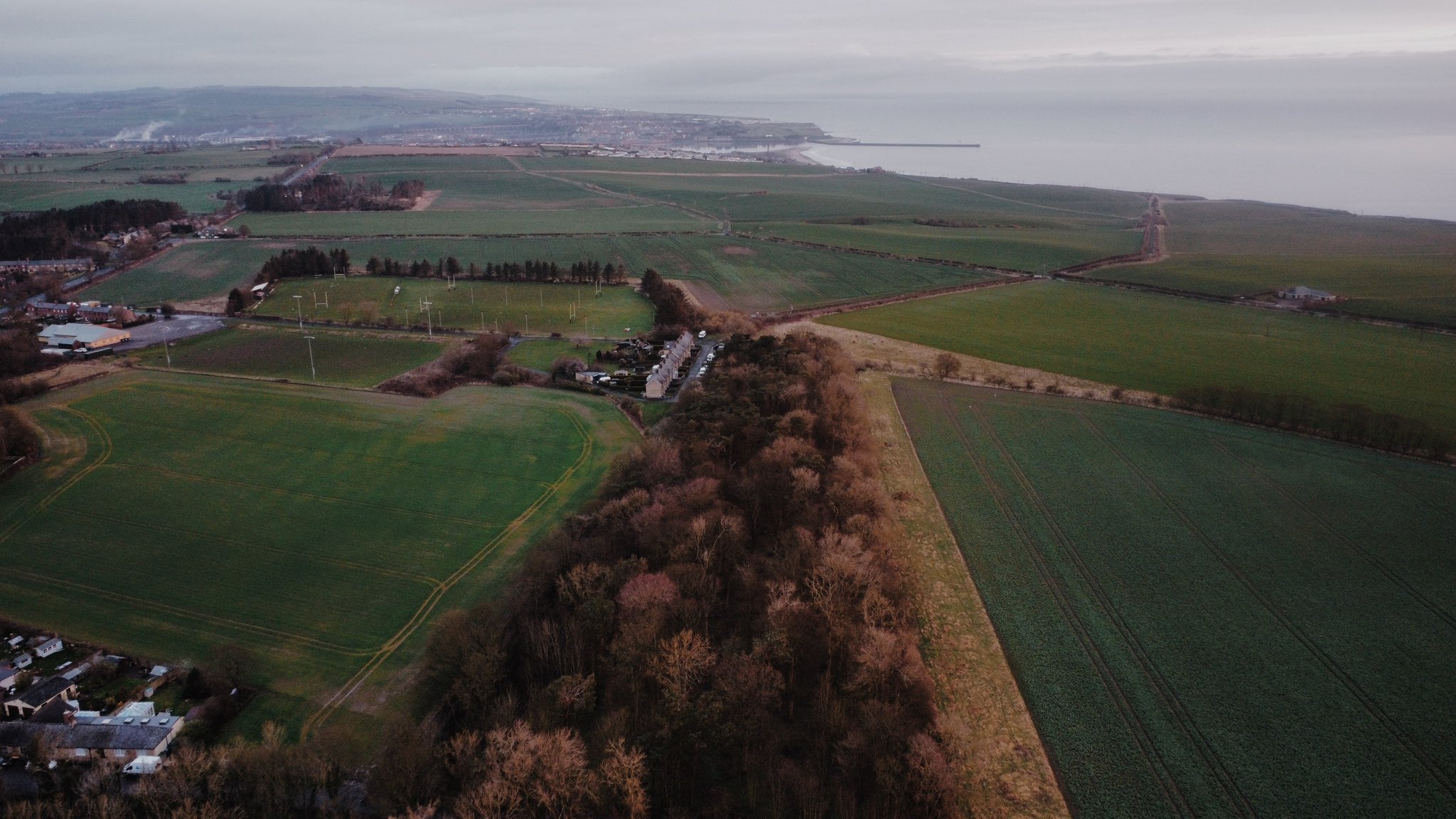 The line from Scremerston Old Colliery, with the incline showing going north east.
Have we missed something, made a mistake, or have something to add? Contact us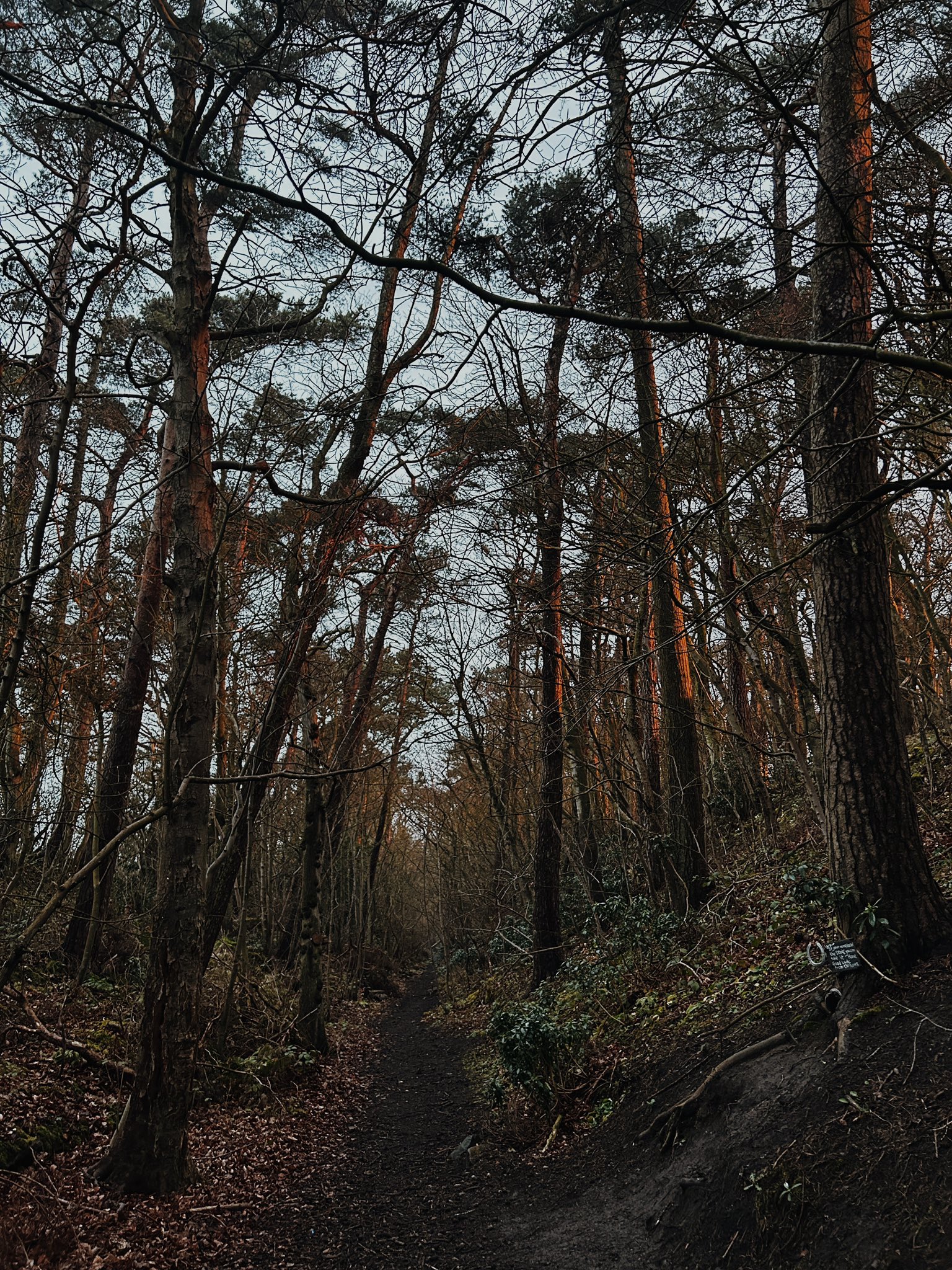 Much of the first section of the route between the Old Colliery and the old Restoration Pit is set in idyllic woods like this. The local community have pinned up short poems and treasures, as if this is a themed fairy walk for children. It is absolutely beautiful.
Historic Environment Records
Durham/Northumberland: Keys to the Past
Tyne and Wear: Sitelines
​
HER information as described above is reproduced under the basis the resource is free of charge for education use. It is not altered unless there are grammatical errors.
Historic Maps provided by