Lemington to Black Callerton
Description (or HER record listing)
NEHL - The Walbottle Moor Waggonway is a network of some of the earliest and best preserved wooden railways in the region.

They developed from the 1760s, when a cluster of small workings around Callerton and Dewley grew and were starved of vital connections to the river. There were a number of branches to the various pits which are still extant south and east of Black Callerton, with the earthworks and stonework still preserved in some points.

The railway led up from the site of Spencer's Steelworks via Dean Terrace, Hexham Road at the Engine Inn, and up what is now the bridleway to old Cutend Cottage north west to Black Callerton. Branches led off at Walbottle Moor to Callerton Grange and Walbottle Moor.

They were all worked with horses and may have utilised dandy waggons in later years, considering the steep gradient down to the Tyne. Dandy Waggons carried horses down inclines on gravity trains.

WALKABILITY: ★★☆☆☆

The walk from Newburn to Black Callerton via the waggonway is difficult. It's hilly and precarious, with a number of the sections overgrown and needing a hop over broken stiles. Some fields contain halves and bulls (I needed help from a farmer to get through!) and most of the walk is on uneven terrain.

With these being said - If you are able to I certainly recommend it. The history is tangible, with the railway and associated Dewley Pits being a sight to behold if this is your thing. You will be surprised and staggered at the preserved remains, and will certainly enjoy it on a sunny day. Just be aware of the nettles, cow/sheep pat and steep hills.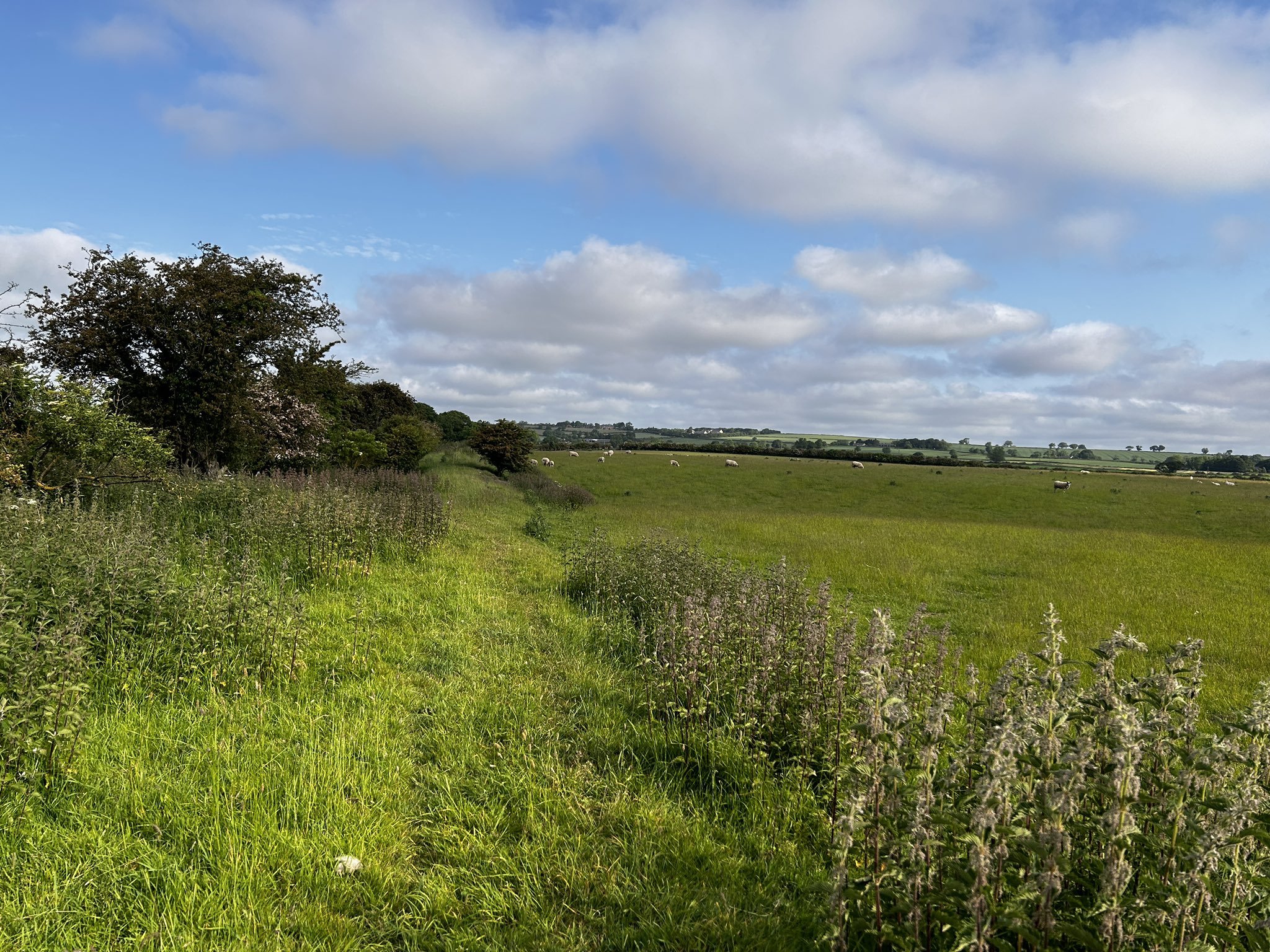 A clear photograph of the railway through fields near Dewley Farm, 2023
Have we missed something, made a mistake, or have something to add? Contact us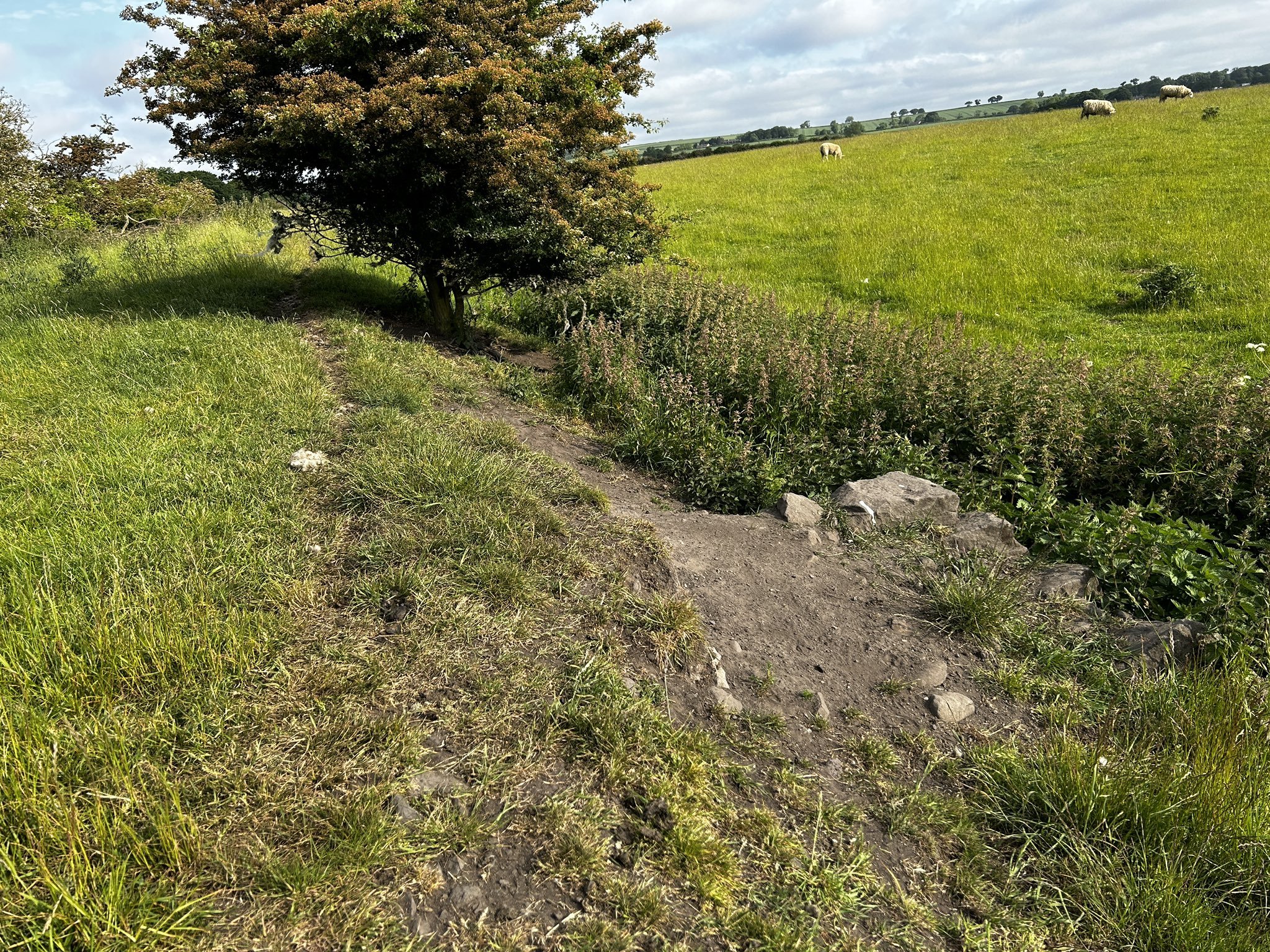 Some of the stonework which is in situ on the railway, 2023
Historic Environment Records
Durham/Northumberland: Keys to the Past
Tyne and Wear: Sitelines
​
HER information as described above is reproduced under the basis the resource is free of charge for education use. It is not altered unless there are grammatical errors.
Historic Maps provided by