Description (or HER record listing)
NEHL - Greenwich Colliery was situated at this site between 1840 and 1878. It was named after the landowners - Greenwich Hospital, with the land donated to the hospital in 1715 as a means for them to fund themselves. It also had other names througout its life - possibly Jack Tar Pit and the Sink Pit.

It operated until 1878, two years before the new Scremerston Colliery north west of the village. The shaft was around 200m deep working the Scremerston Coal Seam. It was connected by waggonway to the Restoration Pit just north and the Scremerston incline to the East Coast Main Line. The line was pulled up soon after closure, and re-routed to the new colliery.

The pumping engine and water tower are preserved and listed. The pit row which stood on the main lane have been demolished alongside the gin-gang, which was a sort of engine which used horses to power machinery.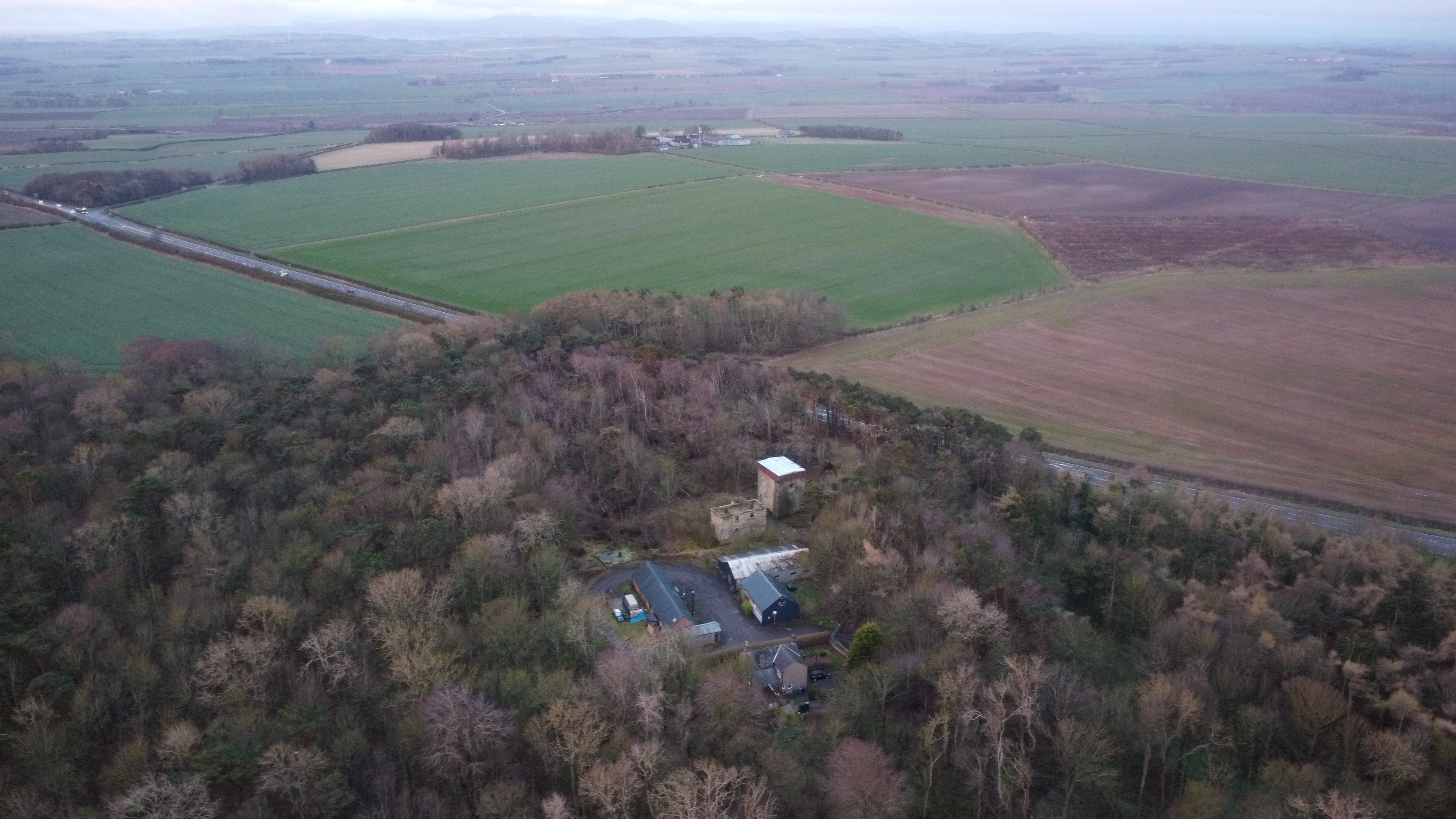 Aerial shot of the colliery, with the water tower and pumping engine house in situ. Both are listed Grade II.
Have we missed something, made a mistake, or have something to add? Contact us
The winding engine house at the colliery. Copyright of Alan Murray-Rust and licensed for reuse, Geograph.
Historic Environment Records
Durham/Northumberland: Keys to the Past
Tyne and Wear: Sitelines
​
HER information as described above is reproduced under the basis the resource is free of charge for education use. It is not altered unless there are grammatical errors.
Historic Maps provided by